The year is drawing to a close. The ideal time to contemplate, to look back and to reminisce once more. Why not do the same for everything concerning Max for Live? Here are the five most sought-after Max for Live articles this year on Sonic Bloom. Have you seen them all already or been missing something interesting before?
This year saw the release of the new version of Ableton Push and of course, Max for Live developers were quick to develop new patches on its heels. Whether you have Push 1 or 2, there's always room for improvement. Check out these five Max for Live devices that give the Ableton flagship controller even more functionality.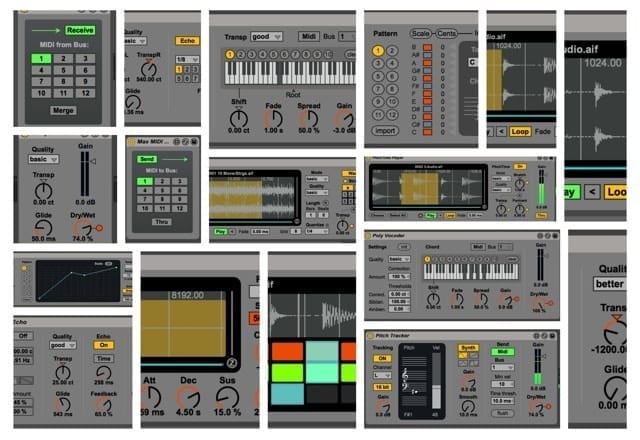 With Live 9.2 having become fully compatible with Max 7 this year, we could finally make use of the awesome new real-time intonation, pitch and time correction technology it offers.
Christian Kleine aka Max for Cats created this Max for Live reverb effect for Halloween, but a lot of you agree that it's great for any kind of season as long as you need ambient, haunting or downright scary reverberation in your tracks.
With the release of Live 9.5 in November we also got a lot of revamped Live Packs. This included the Max for Live Essentials Pack. Honorary inclusion is the Arp which is iteration of the Arp One, exclusively developed for Sonic Bloom by Max for Cats. There are loads of new goodies in this Pack, so have a peek.
The longer you work on a piece of music, the tougher it becomes to be objective. These free Max for Live tools can come to the rescue by giving you visual feedback on your sound.
This way for heaps more Max for Live devices & tips.