Version 1.1 now available for Live 9.7 and 10 Suite or Standard with Max for Live.
What you get:
2 self-installing Live Pack containing the Max for Live MIDI instrument and 32 presets in a zip-file (one for Live 11.2 and up, one for Live 9.7 and up)
PDF manual in English
System Requirements:
Live 9.7 or higher
Max for Live 8
OS X or Windows
A Synth for Versatile Experimental Sound Design
SynthieCat is a Max for Live matrix synthesizer. The EMS Synthi A model was its inspiration, which debuted in May 1971 and was made famous by the likes of Pink Floyd, Aphex Twin, and many more.
Even though classic bass and lead sounds are possible, don't expect a traditional synth. This machine is designed for sound design and experimentation. It's no surprise the EMS Synthi A found its way early into the toolkit of the BBC Radiophonic Workshop, or was used by the psychedelic spacerock band Hawkwind in the early 1970s.
At its heart, a 16×16 matrix allows you to connect signals and modulators. Just like the original, SynthieCat features three oscillators with a very wide frequency range. This allows to use the oscillators in the low frequency region as well.
A ring modulator, noise generator, built-in reverb and the ability to process external signals makes this device an extremely versatile sound generator and processor.
Like the original suitcase version, SynthieCat also features a simple but fun built in MIDI sequencer with variable speed control. You can record a note pattern to then play it back continuously.
Each of the three oscillators' frequency can follow incoming MIDI notes, simply by clicking the Toggle (keyboard icon) on the left. A MIDI note will also trigger the envelope shaper – which again is different from a classic ADSR curve.
Additionally, SynthieCat can be sidechained to other tracks in the Live Set. This way it can function as an effect for audio sources of any kind.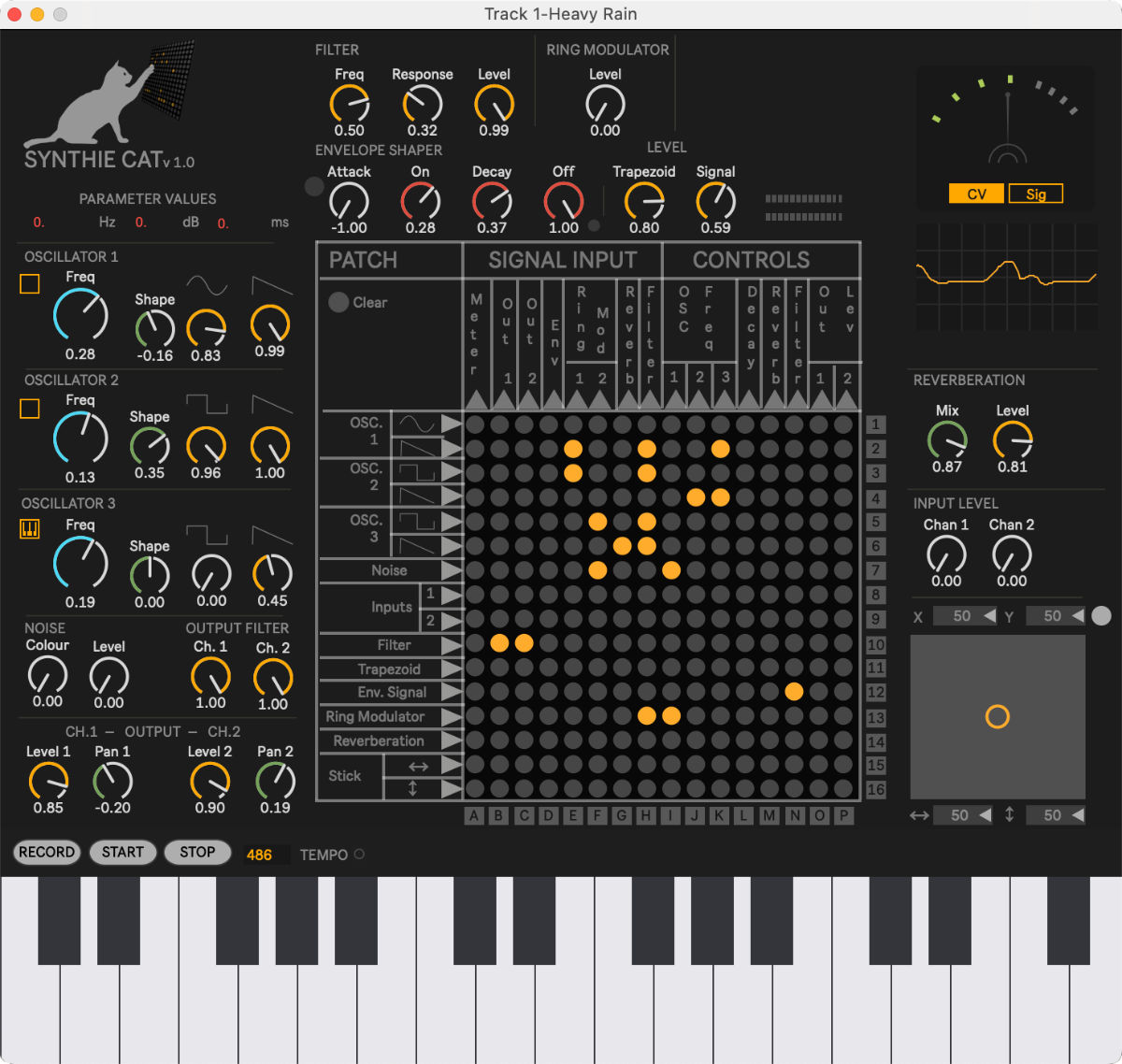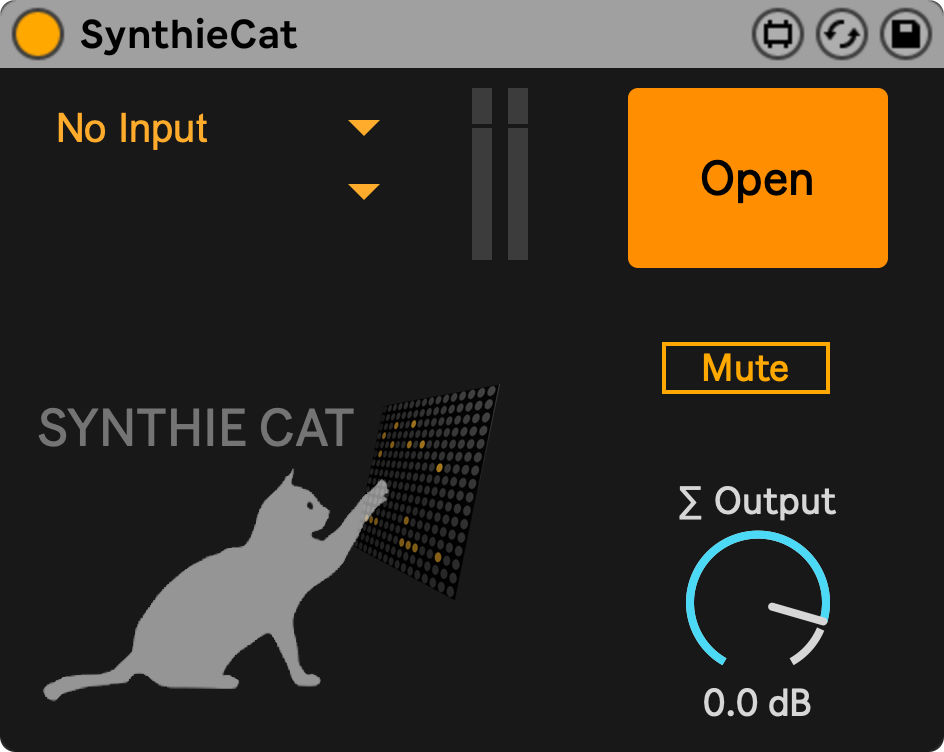 Key Features:
16 x 16 matrix to connect signals and modulators
3 oscillators (sine or sawtooth)
Noise generator
Low Pass Filter
Ring modulator
Trapezoid envelope shaper
Reverb
Patchable XY pad
32-note keyboard
Sidechainable to use as an effect
Push Mappings
MIDI Sequencer
SynthieCat v1.1 Release Notes
Features
Push mappings
Random now has a amount: the higher the amount, the more random connections are made
various performance optimisations
5 new presets
Fixes
when a sound source is connected to the Env Input it now properly acts as a VCA, so the envelope output can be routed to the main outputs (1 and 2) – example preset "Env Bounce".
Envelope LED now more reactive to the envelope triggers
Trapezoid now present on patch out