In July I had introduced the Max for Live devices which are available in Max 7. As suspected, Ableton has now released a free Live Pack for precisely these devices.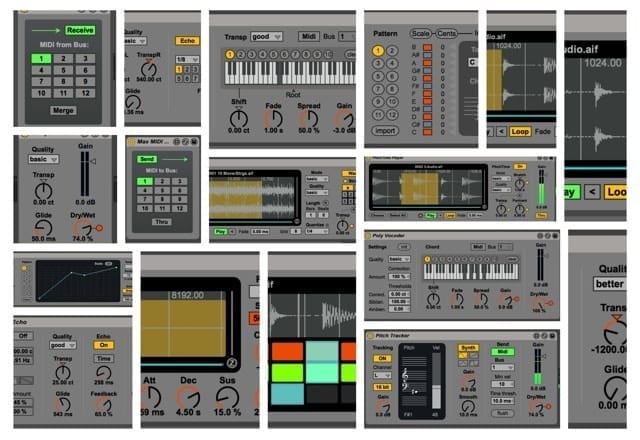 Included in the "Max 7 Pitch and Time Machines" Live Pack:
18 Max for Live Devices
32 Presets
1 Live Set
Sample Playback:
Classic Player
PitchTime Player
PitchCorrect Player
Synced Player
Bit Player
Sampler Instrument
Pitch-Shifting:
Simple Pitch Shifter
Pitch&Vibrato
Pitch&Echo
Dual Harmonizer
Multi Harmonizer
Pitch Analysis:
Vocoding:
Mono Vocoder
Poly Vocoder
Retuning:
MIDI-Sidechaining:
Max MIDI Sender & Max MIDI Receiver
More information on "Max 7 Pitch and Time Machines" and free download at Ableton
This way for heaps more Max for Live devices & tips.