Not only Ableton Live and Push got an update this week, but so did the Live Library and the Max for Live Essentials Pack. Not all of the devices in it are new, but the ones that are deserve to be mentioned.
If you are familiar with the previous version of the Max for Live Essentials Pack, then you already know Drum Synth, Convolution Reverb, Buffer Shuffler (2.0), Pitch Drop, Mono Sequencer, Note Echo and Instant Haus. The latter got a new feature, a whole new category of presets for Breaks including a preset system. Also the modulation effects Device Randomizer, Envelope Follower, LFO Audio, MultiMap, X/Y Pad, Envelope, Expression Control and LFO MIDI were already included in version 1.
New Max for Live Synth
Bass
Bass is a virtual analog, monophonic synthesizer that brings the whole sonic palette from deep and classic to heavily distorted, rumbling bass sounds.

Features:
four quality analog-modeled oscillators
sub oscillator
five different filter types
drive parameter
dedicated envelope
LFO
Poli
Poli is a classic sounding virtual analog synthesizer designed for polyphonic chords and phrases. Its character comes from detuneable oscillators, a diverse modulation section, and a built in chorus.

Features:
five individual sound generators with independent volume control
Saw, Square and Sub: virtual analog oscillators
Ring: ring modulated sine wave oscillator
Noise: white noise mixed in
separate high- and low-pass filters
free-running or synced LFO
built-in Chorus with three modes
Multi
Multi is a versatile and fun multimode synthesizer which comes with six synth engines in a single device. Each engine features four sound manipulating parameters that are unique for each engine. Global parameters are attack and release time and the overall signal volume.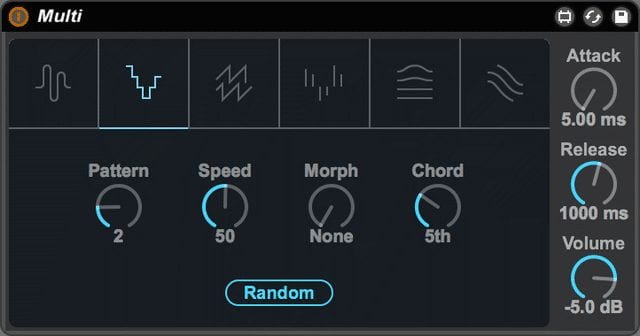 These six modes are:
Mode 1: Feedback FM
Mode 2: Mono Arp Lead Synth
Mode 3: Analog 8 Voice Subtractive Synth
Mode 4: Sample Playback
Mode 5: Karplus Strong (String synthesis)
Mode 6: Additive Synthesis
New Max for Live MIDI Effects
Arp
Arp is the second version of the Arp One that is available here on Sonic Bloom. For those of you who bought the Arp One, Max for Cats and I have something for you. Scroll to the end of the article for more info.

MIDI Monitor
MIDI Monitor is a utility device that displays the latest MIDI messages received which can be filtered and displayed as a list or as notes drawn on a staff. It's great for debugging MIDI setups.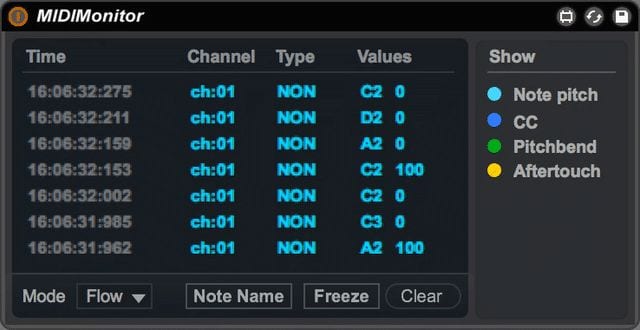 New Max for Live Audio Control Device
Map8
Map8 is a utility Macro device especially useful with Push and other 8 knob controllers which allows you to map to any parameter across Live, not just something in the same rack. This way you can control parameters on other tracks (or the same track) without switching track focus. It's also faster than macro mapping.

Download the free Max for Live Essentials Live Pack
Coming soon
Drum Articulate by Max for Cats
Drum Articulate helps you to programme advanced drums and rhythms for any music style with ease. It will be free for all who purchased the Arp One.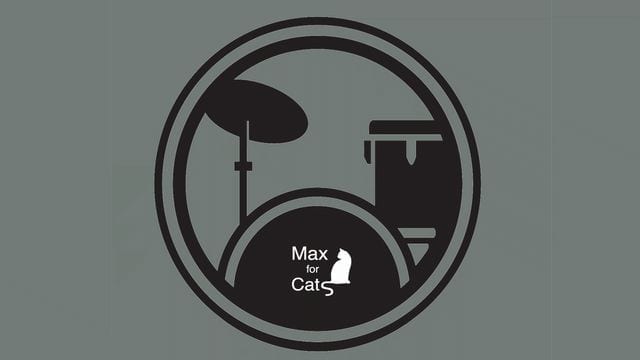 Drum Articulate is a MIDI effect which can be placed on individual pads of an Ableton Drum Rack, but due to its nature, you can use it also globally on a whole kit or even for synth programming and effects. Stay tuned!
A small excerpt of the vast possibilities and functions:
Drum Rolls
Speed Drum Rolls
Drum Repeater
Drum Flams
Controlled Randomness
Drum Time Designer
Drum Roll to Live Parameter Mapper (dynamic control of a Live parameter)