It's the end of the year, just after Christmas and this is also post numero 500 on Sonic Bloom. Since a lot of you seem to really love my skins, I've got some more for you. For free as usual. They're representing hope for me. That it'll be less dark soon and I'll have enough time to produce during the day. Here's to 500 further posts and more to come.
I've made numerous Ableton Live skins by now, but a lot of them are quite dark. They can be very useful at night or on stage, but are less so if you're producing during the day. These 5 new skins are not too bright, but not dark either. Have a look and if you like them, grab them for free.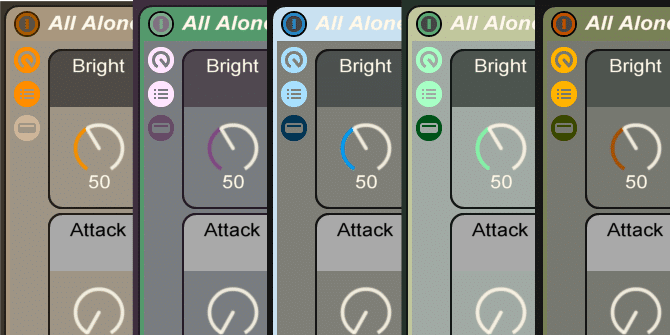 Download the free "Ableton Live Skins 9"
You can find even more skins here. If you don't know how to install new skins, here's a quick tutorial.