Simple Clip Chop is a Max for Live audio effect that allows you to change the start position of a clip. Select a clip in the Session View, then use a controller like the Launchpad to chop and skip through it.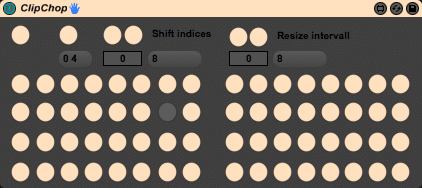 64 assignable buttons
Change the position of the chopped range
Change the size of the chopped range
Set loop on/off of the currently selected clip
Watch the video:
This way for heaps more Max for Live devices & tips.