This week I have another simple, yet effective free Max for Live effect to mention. TransPan is a transient driven panner. This means depending on the transients of the incoming signal, the audio is panned left or right. This can give you results quickly when your mix is still sounding too flat, but you don't want to employ delays or feel too tired to painstakingly automate the panning in interesting ways.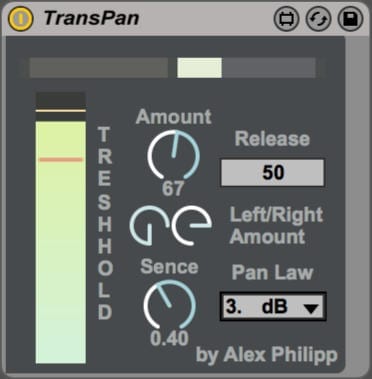 It's possible to adjust the amount as well as the amount for the left and right side. You can also set the release time and the pan level.
Watch the video:
This way for heaps more Max for Live devices & tips.