Today Ableton Live 9 turned 2. While the Live 9.2 beta brings some much wanted features like latency compensation, there's still plenty of functions Live doesn't offer. Here are the features I personally would really love to see implemented.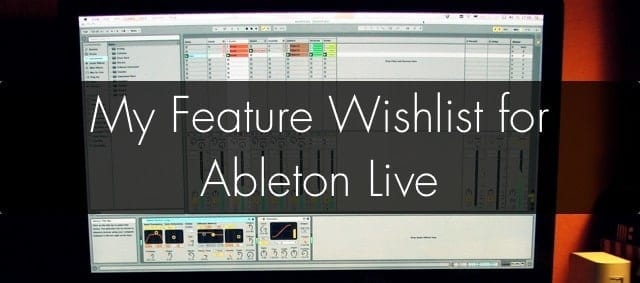 Comping
Record audio directly into Simpler or Sampler (like on hardware samplers)
Foldable mixer element at the bottom of the Arrangement View
Improved Reverb
Turn Loop off when pressing Cmd or Ctrl + L another time
Clips for follow actions, automations etc. on groups, returns & master
More advanced Looper with more features and more of them mappable
or better yet
Audio overdub in clips when the mode is activated via a button (further settings available in Prefs)
Of course, everyone has their own unique way of using Live. That's why I'd like to read which features you miss in Live.