You might be familiar with Nico Starke's "ML-185 Stage Controlled Sequencer". Now there's an updated version of it available for free. The most notable change in the MK16-185 Sequencer are the 16 steps instead of 8, an often requested feature.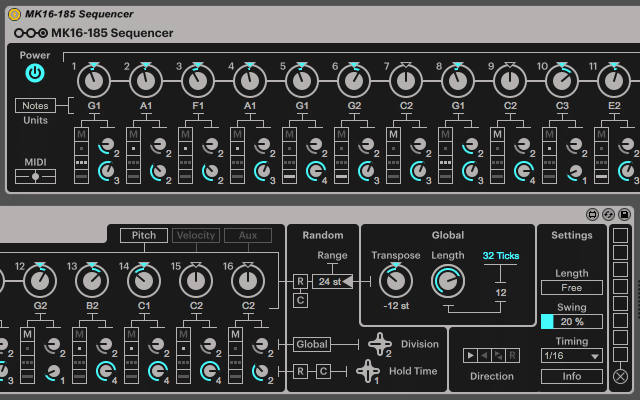 Added features:
On/Off-Button
MIDI-Through on main interface
Save and load presets which will be stored into the Live project
1/4 Timing
16 Knob Stages
Randomise and Clear for all settings (excluding division)
Adjust the range for randomising
Switch between semitones and MIDI-notes
New Interface
Download the MK16-185 Sequencer
This way for heaps more Max for Live devices & tips.