Particularly if you're DJing with Ableton Live or other software you might know or even use Mixed in Key already. The key detection software is now also available as a VST or AU plugin named Mixed In Key Studio Edition, which means it can easily be used in any DAW.
The plugin will be most useful to anyone who doesn't have in depth knowledge of music theory, but it could also be of use to those of us who do, because it could save valuable time creating a live performance setup, DJ mix or tune the drums to make them gel even better in the mix.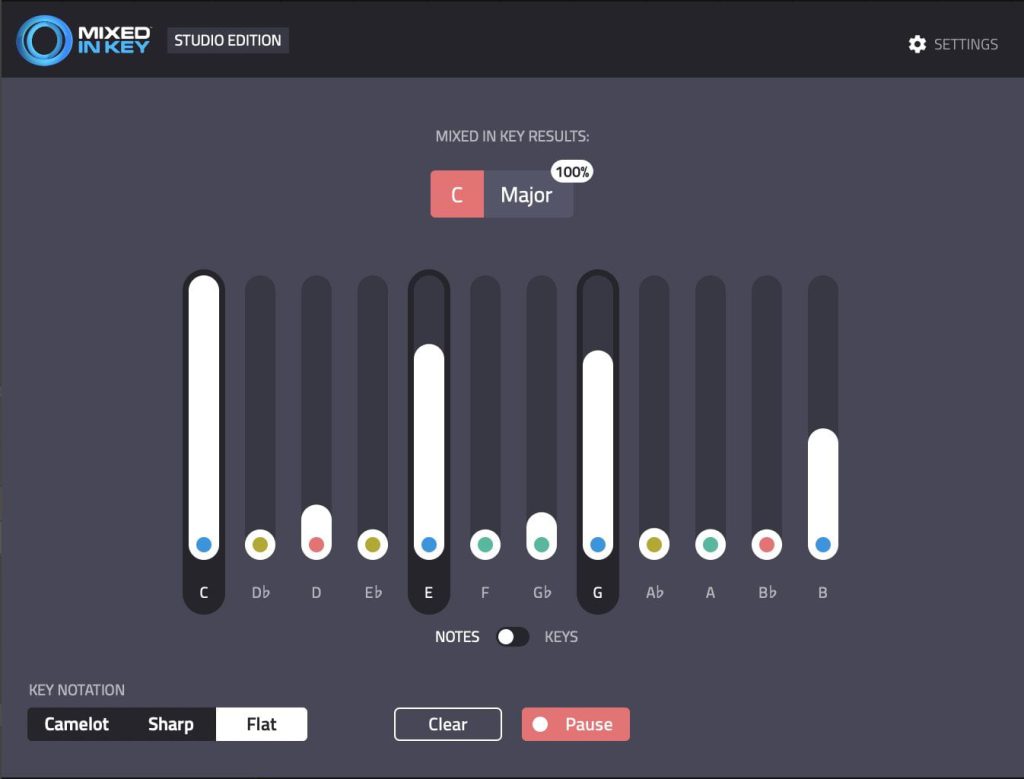 Using it is straight forward. You drag and drop the plugin into the track you want to analyse, which can be an individual track or the master, then play it and let Mixed in Key detect the most used notes. The most likely key or keys are shown in percentages and can be viewed using Flat, Sharp or Camelot wheel notation.
The first two notation types I find a bit strange as someone who knows music theory, as this isn't how music theory works. If it's a key using sharps or flats makes a difference in the overall composition. So it's something I find confusing need to get used to. I also had to look up what the Camelot wheel is and it's just the circle of fifth with numbered keys and major keys having an A, minor ones a B added. The Camelot wheel notation will most likely be used by DJs who are already familiar with it. I'd recommend to switch to the other modes sometimes, so that you learn the names for the keys as well.
A few use cases that you can use Mixed in Key Studio Edition for:
creating mashups
fitting acapellas into a track
tuning drums
finding fitting samples
DJing
providing the right key to your pitch correction plugin
Mixed In Key Studio Edition is available for Mac OS and Windows, and is officially supported for Ableton Live, FL Studio and Apple Logic. The Studio Edition is available from Mixed in Key for USD 58.