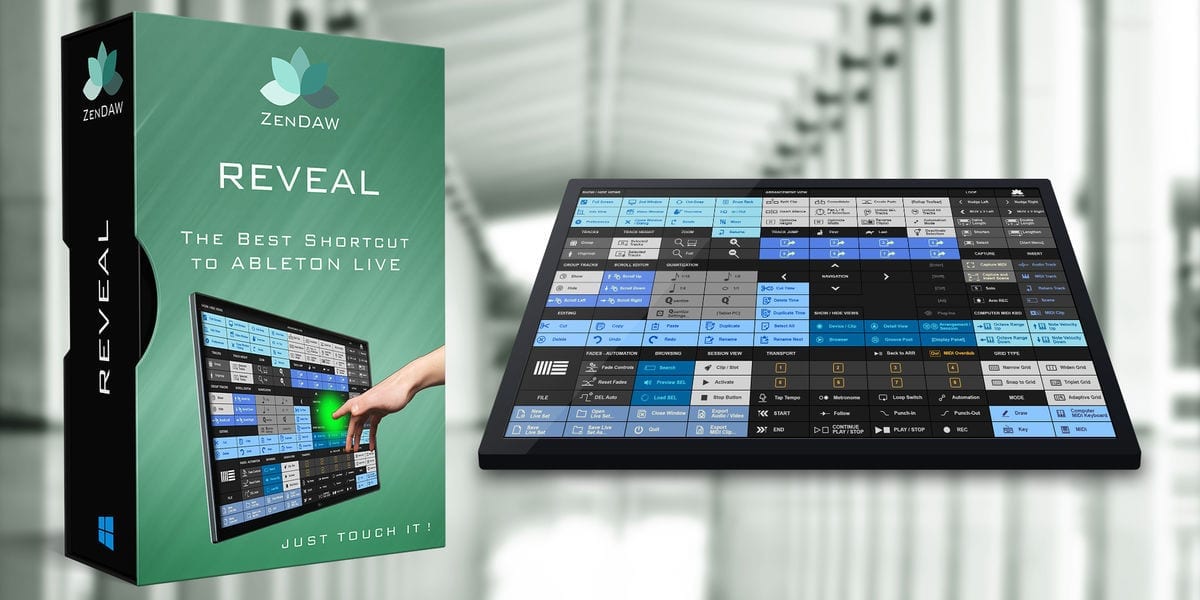 I often get complains when I post about anything that is only for Mac users. Reveal, a touch app designed to efficiently control Ableton Live, is only for Windows 7 and up, no need for additional coding or drivers and works for Live 10 or up. There is no equivalent for Mac or iOS users and it's not planned either.
Regular readers of Sonic Bloom know that I consider knowing shortcuts for all kinds of Ableton Live features essential for the workflow. If you're having a hard time remembering them and you have a 16+ inch full HD touchscreen monitor running Windows 7 or above, then this app should definitely be up your alley. Reveal gives you quick access to to over 150 Live key commands and functions.
Ableton Live shortcuts covered:
Show/Hide Views
Editing
Quantization
Insert Tracks/Scene or MIDI Clips
File browsing
Loop Nudge & Selection
Zooming
Computer MIDI Keyboard, Transport functions
Navigation to Shorten/Lengthen Loop
Show/Hide Browser
Capture MIDI
Capture and Insert Scene
Toggling Device/Clip
Detail View and Arrangement/Session views
Groove Pool
Selection of Grid types
and more
System Requirements & Compatible Hardware
Windows 7 or above.
A 16″ to 24″ FULL HD Touchscreen Monitor (recommended)*.
Ableton Live 10 or above.
Reveal is available at pro audio dealers around the world at the Introductory Price of $29 (List $65) from May 4th, 2021 through May 16th. More information at ZenDAW.