Loop4Live is a MIDI foot controller dedicated to Ableton Live developed by computer engineer and guitarist Aurélien Benoit, particularly created for any instrumentalist looking to launch and record audio and/or MIDI clips on the fly. The foot controller features a large screen, LED rings, 10 foot switches as well as five rotary encoders, is connected via USB and offers a port to plug in an expression pedal. It's seamlessly integrated into Ableton Live via a MIDI remote script aka Control Surface. An in-depth PDF manual is also available.
The top left switch starts or stops all clips in a scene if in Scene Mode (green LED), or starts or stops recording (red LED) if in Record Mode. The second switch in the top row allows to mute/unmute all tracks. If at least one track is muted, a click will unmute all tracks. If no tracks are muted, a click will mute all tracks. Holding down this switch for more than one second will delete the last recorded clip. The buttons left/right and up/down allow for navigation in the Session View.
The four bottom left switches control the clips in the currently selected scene and tracks in Live. A coloured rectangle, just like with other Control Surfaces in Ableton Live, indicates the position in Session View. The LED rings around the switches show the state of the respective clip: blue (stopped clip), blue/blinking red (playing clip), red (clip recording), off (no clip).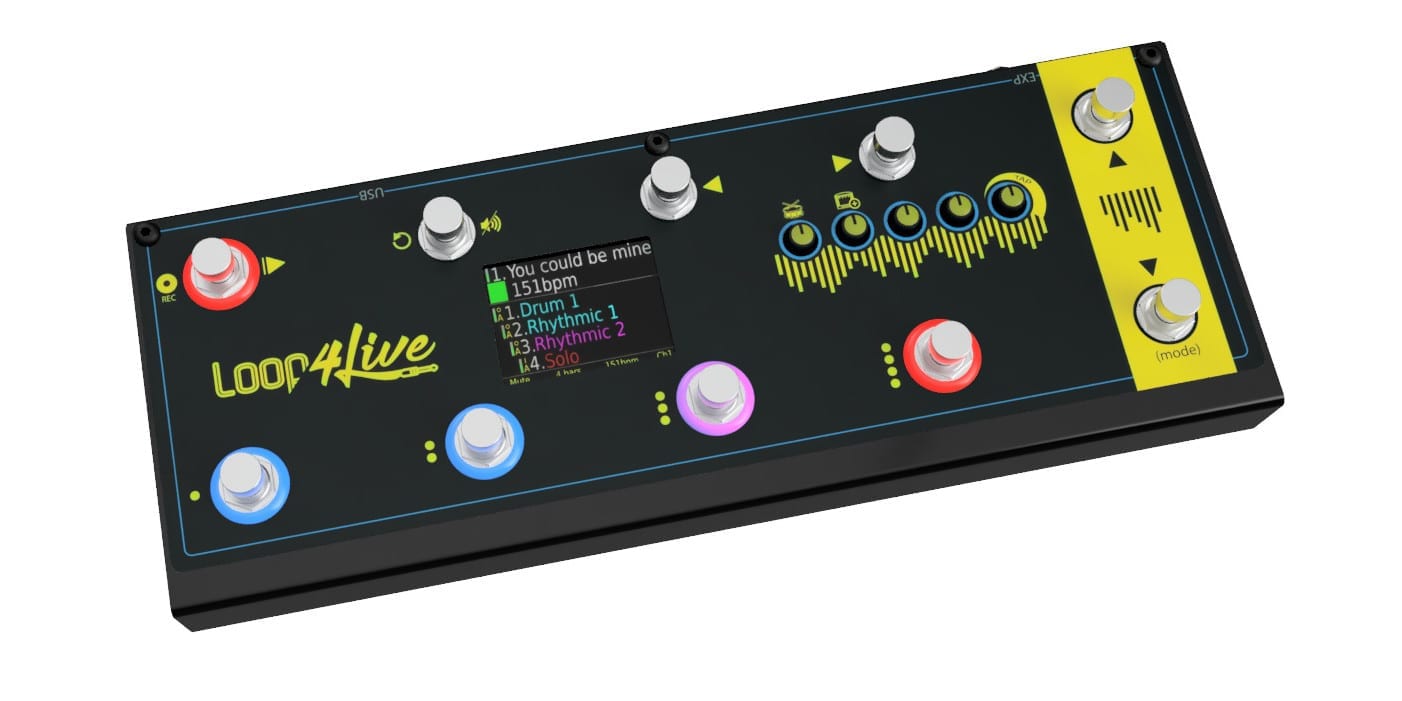 Loop4Live additionally provides five rotary encoders to control clip gain of the four currently selected clips and the master volume. Some of them also control access to additional functionalities when pressing them. Last, but not least, the display gives you visual feedback. There is also a configuration file named "config.ini" that allows you to set the behaviour of certain parameters including the default recording length or the MIDI channel used by Loop4Live.
Loop4Live is available for EUR 249 from the Loop4Live Shop. Shipping is currently limited to France, Belgium, Luxembourg, Spain, United Kingdoms, Germany, Austria, Portugal, Italy, Netherlands.