ConChord for Live 9 Out Now
You asked, Max for Cats delivers. Because of multiple requests Christian has now created a Live 9 version for ConChord, the fantastic new pulse-based Max for Live chord step sequencer by Max for Cats. If you've already purchased ConChord, please simply re-download the pack to get it (you also should have a notification email about this in your inbox). The amxd-file for Live 9 is now included in the zip-file alongside the Live 10 pack and the manual.
Live 10: If you only want to use ConChord in Live 10, there's no need to re-download just yet. More feature requests will make it into a later update coming in early 2019 and all users will be sent a notification email then as well.
End of the Year 2018 Sale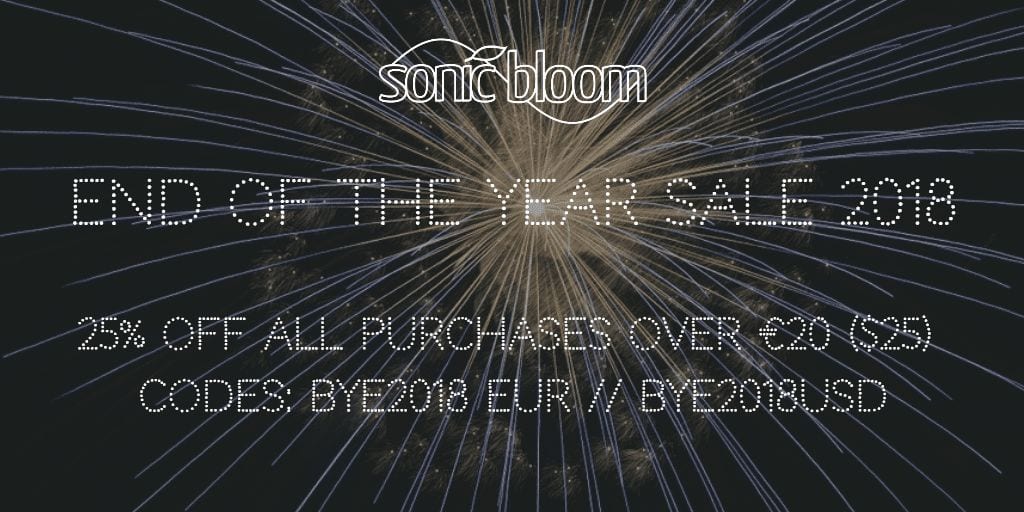 Looking for a present for someone or interested in something in the Sonic Bloom shop yourself? From now until the end of the year (CET time), any purchase with a cart value of over EUR 20 or USD 25 gets you a 25% discount with the codes BYE2018EUR or BYE2018USD during checkout (use the one corresponding with the currency you want to pay in – Euro or US Dollar).
Gifting option: If you'd like to gift something from the Sonic Bloom shop to someone else, click on the gift icon in the checkout overlay to be able to enter the recipients name and email address as well as the delivery date and a message.