The CTM is in full swing at the moment in Berlin. One rather interesting event amongst the many is the I/O Explore: Drop-In Workshop with Ableton. There, Ableton employees are currently showcasing an exciting soon to be released new Max for Live Pack.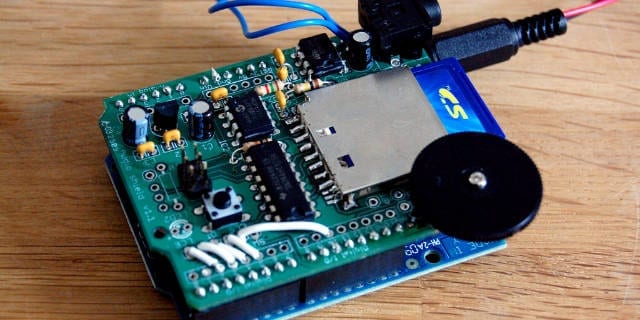 The Max Connect Pack is meant to be a handy introduction into hacking and extending Live. The included devices will make it easy to set up to control or monitor any aspect of the Max For Live API.  If you like hacking or tinkering with stuff, building your own controllers or thought about getting into these kinds of things, this pack should really help get you started. And even if you've never been the nerdy type, maybe now's the time to give it a try.
Connections will be possible to and from:
Arduino
Lego Mindstorms
Leap Motion
Video Data
Web data
OSC
json
In a connected world, it feels like we should be able to take inputs or outputs from practically anywhere and connect to them to anywhere else. Max Connection Kit is an under-development free pack from Ableton that makes it simpler than ever before to create new and interesting ways to interact with and extend Live: explore music with physical actions using Lego Mindstorms or Arduino to connect up sensors and motors. Enable new types of input from and Leap Motion. Open your sound world up to the web through APIs. Turn OSC data to MIDI, note and CC to easily connect Live with VVVV, Processing and many other software platforms.
Sounds pretty exciting, doesn't it? More on this once the pack is available for all of us.