Max for Cats is back with his latest offering. His new Max for Live device is called ConChord and is a pulse-based Max for Live chord step sequencer, which makes the creation of advanced and complex patterns very easy.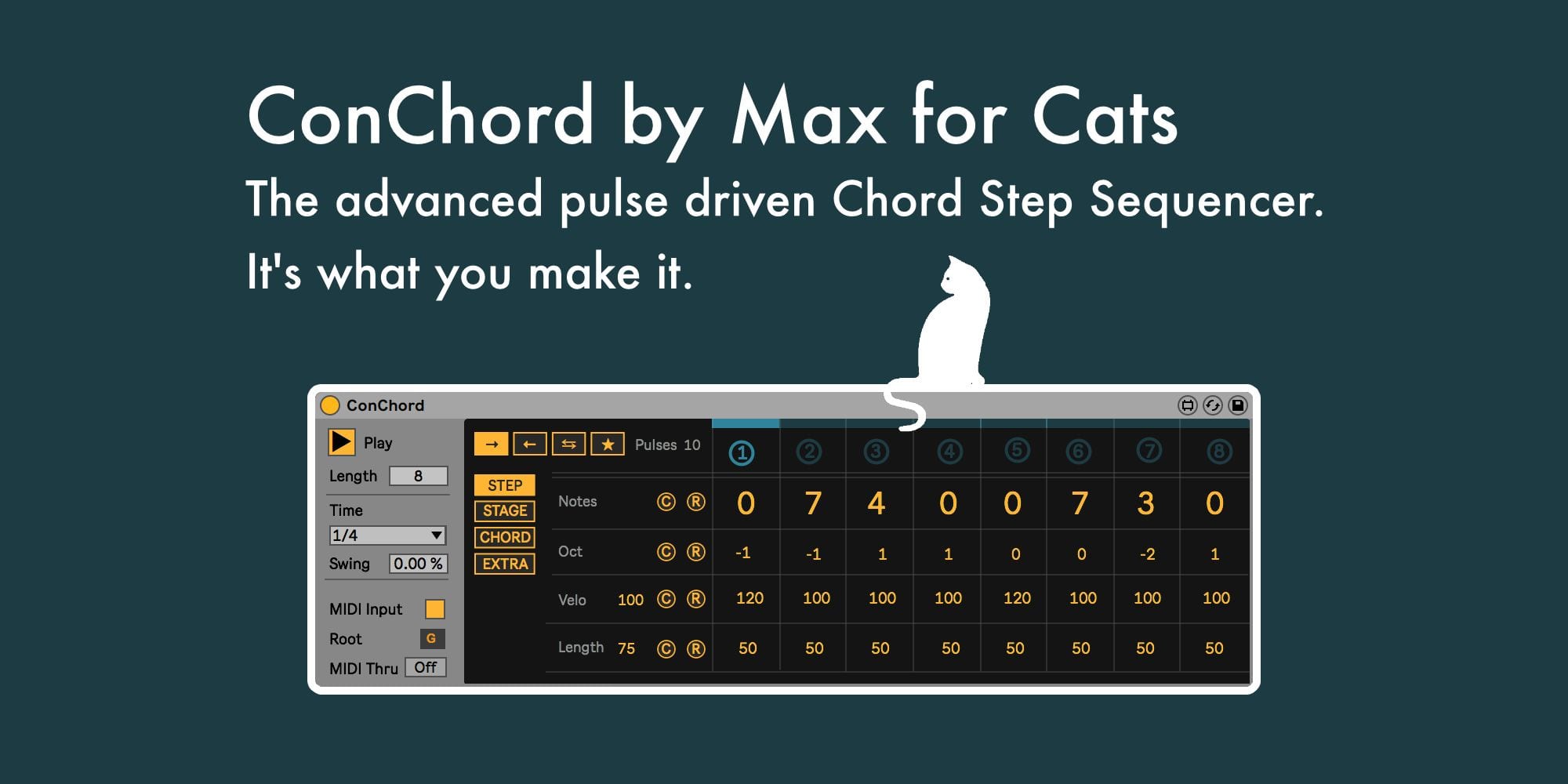 The MIDI effect has 8 steps, which are triggered by pulses and each step can have a different stage with a variable pulse length from 0 to 7 pulses per step, which gets you a maximum of 56 pulses. ConChord has four pages, which can be mixed and matched to achieve intricate patterns.
On the Step page you can adjust the note pitches, velocity, length and octave per step. On the Stage page, you can set the pulse count per step and its behaviour as well as include pauses and repetitions. Activate the chord function per step on the Chord page, set the chord type out of 22 available ones and define the inversion and strumming factor of the chord. And last, but not least, the Extra page allows mapping the steps to any other parameter in Live (similar to e.g. the LFO from the Core Library in Live), that should be controlled, and you can select a scale for the note melody of the Step page.
If MIDI Input is enabled you can change the root note via MIDI to transpose the built pattern. ConChord also comes with five banks of Push mappings, making jamming with it in the studio or on stage a breeze.
Watch the video:
ConChord comes in a zip file as a self-installing Live Pack with an integrated lesson in Live's Help section with PDF manuals in English and German and is available for EUR 15/USD 18 in the Sonic Bloom shop.