A while ago I wrote about Max for Live devices that could enhance Ableton Push's functionalities, but there are also helpful patches for other common MIDI controllers. This time I've assembled an interesting collection made specifically for the Novation Launchpad. They're all free and require Live 9 (and of course Max for Live).

FRETpad2
FRETpad is a MIDI effect for the User 1 mode on the Novation Launchpad to mimic a guitar or bass fretboard. Each row can be tuned for alternate tunings with built-ins for Standard 8-string guitar tuning and Drop D. There's also a slider to control where you are on the fretboard.
Launchpad Scales
This effect gives you a scales layout similar to the one on Push. I wrote about it in this post.
JLunch for Novation Launchpad
This one's great for when you don't actually need the Launchpad in the performance so it can become a little light show. It lights up your Novation Launchpad in random colours in User 1 mode at a chosen interval in milliseconds and the ratio of note-off messages to note-on ones.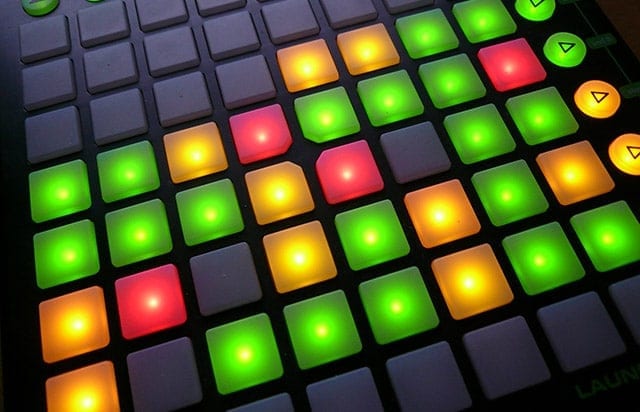 Download JLunch for Novation Launchpad
LaunchpadSoloMutex16
It lets you solo and mute 16 tracks from the User 2 mode of the Launchpad. It also allows you to select the colours of the layout.
This way for heaps more Max for Live devices & tips.