This time, I have found three free Max for Live devices that are quite simple, but each adds one specific feature that is missing in Ableton Live. I'm sure you will find at least one of them immensely useful.
jot.zoomer Zoom Utility
This device by Render makes zooming in and out in Ableton Live mappable, e.g in the Clip View or the Arrangement View. Simply add it to any track, MIDI or key map the two buttons and zooming is a breeze.
Download jot.zoomer Zoom Utility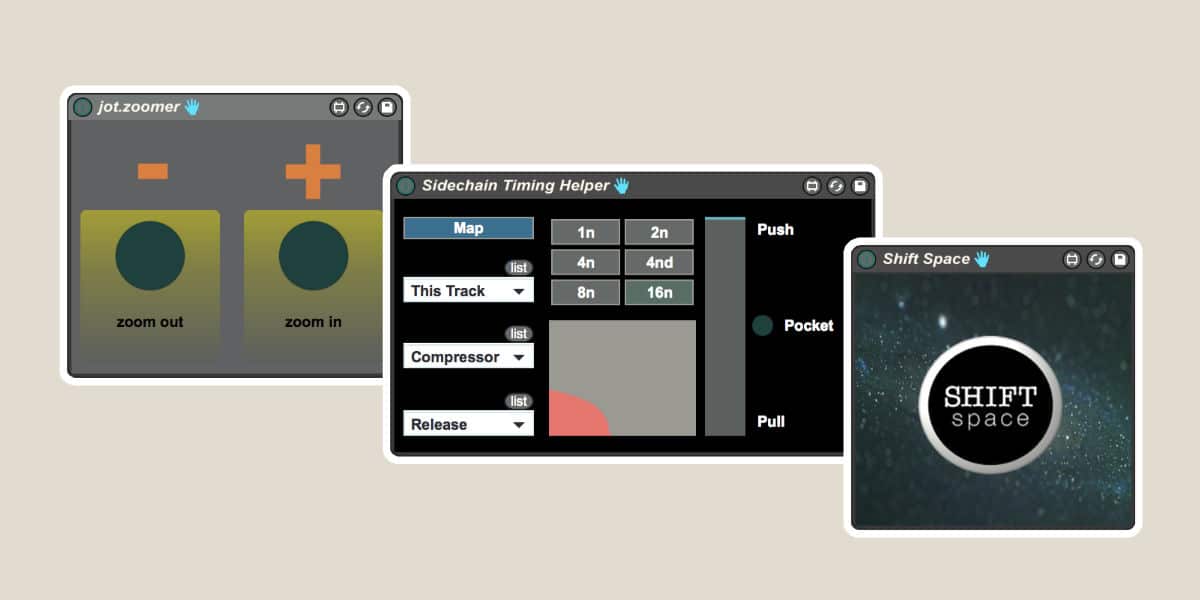 Sidechain Timing Helper
If you'd like your sidechain compression pumping perfectly rhythmically synced, Sidechain Timing Helper by walrusmuse solves your issue. Map the device to the release control of the compressor, choose the note value and add some groove with the Push/Pull slider.
Download Sidechain Timing Helper
Shift Space
This little helper tool by servicelab gives you the option to map the key command Shift + Space to any MIDI control. This means you can start the playback in Live from the stop position with a simple key or pad press on your controller.
If you have anything to add or ask, please do so in the comment section.
This way for heaps more Max for Live devices & tips.