This is part 2 of my review of Push. In the first one I wrote about recording drums, the key layouts as well as its browsing capabilities. So let's continue…

Session View
Pressing the Session button takes you out of the Note mode (for playing) and into the Session mode. Everything really happens in Session View with Push. There's only a Session Record button. None for Global Record. Session Mode is similar to the Launchpad or APC40 so it feels instantly familiar and launching clips and scenes are a piece of cake.
To record a new clip, you either press New or the pad of a clip slot in Session mode. Pressing New stops the clip on the armed track, copies the other currently playing clips onto a new scene. After a while it made the Session View seem cluttered (this behaviour can be changed in the User settings which I discovered after a while). Duplicate does the same, by the way, except for all currently playing clips.
In the Clip based mode, it did the same even though the updated manual states a different behaviour. I couldn't figure out how to only duplicate one clip. The new or duplicated scenes didn't always end up where I wanted them so that I had to move the scene manually in Live 9 (which stops the clips). There is no functionality for audio tracks in Note mode so you'd be exclusively working in Session mode with them. In the forums some users have suggested various ways of how the Note mode could be utilised for audio tracks. If I'm not mistaken there is no way to add audio clips to a Live Set via Push.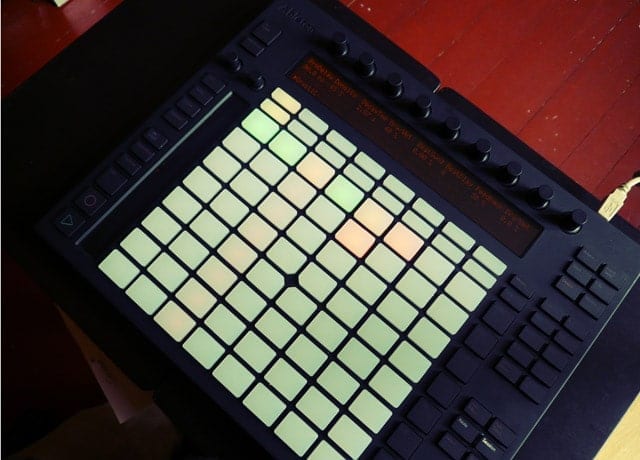 I personally don't spend much time in Session View when producing. I only jot down my initial sketches, then move over to the Arrangement View. I might go back to record some overdubs or try out ideas for a middle eight, but that's it. I also know people who exclusively work in Arrangement View when producing. Some of it goes back to the fact that prior to Live 9, recording automation in Session View was not possible. But I also noticed that staying in Session View too long tends to get me stuck while in Arrangement View the composition is clearly laid out which I find helpful.
Because of this, I found it tricky to simply enjoy working with Push. There were times during the first weekend where it felt like it was a hurdle between Live and me. I also ended up using the mouse a lot more than I had hoped, even though I always tried to find out how to do something on Push, no matter if it took some reading or testing. The second weekend I placed Push on my laptop table that I set up in a 90 degree angle to my desk instead of in front of my iMac. This made things easier for me as it allowed me to quickly switch between Push and mouse and keyboard.
There clearly is a learning curve involved in getting the hang of Push (especially if you already have your own workflow) and using it for longer might result in a different view of its features.
By the way, you can select a clip in Arrangement View in Live and then make changes on Push, which I found very useful for beats when using the Step Sequencer. So working in Arrangement View is not impossible with Push, but it requires you to go back and forth between Live and Push.
Verdict:
+ good workflow in Session View
– no implementation of Arrangement View or for recording from Session to Arrangement
Automation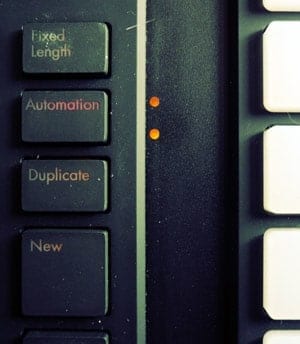 Recording automation with Push is a breeze. Press the Device button, then you can quickly navigate through the available devices in the selected track with the In and Out buttons. Turn on the Automation button, press Record, start twisting. The encoders are very sensitive to the touch, much more than on most controllers which took some initial getting used to. That wasn't a problem because I could quickly re-record it and overwrite my mistakes.
There's also an Undo button which hooks into the Undo function in Live 9. A very useful addition that I was missing on other controllers before. Of course, it undoes any steps, not just botched automations. Pressing the Delete button and touching an encoder deletes the recorded automation again. Delete has different functionalities depending on the selection. Apart from the need to press Global Record in Live, you can also use Push to record automation in the Arrangement View.
Verdict:
+ very easy and fast
User Mode & Push with other Controllers
If you want to create your own mappings or use Push with other software, enter the User mode. Then you can precede to MIDI map to your liking. All very straightforward. However, what puzzled me was the fact that every other button, not just the pads and encoders, lose their original functionality. This means that not even Play or Session Record are still accessible. This wasn't what I had imagined. I wish there was an option in the Preferences where you can choose if you want everything disabled or keep the transport controls. I only tested the User Mode and focused on other things again quite quickly. For all the hackers out there, Florian Zand has developed an unofficial Ableton Push Development Kit to get you started.
I have a BCF2000 that I use for mixing. I still prefer faders to adjust the volume levels so I started using it as well as Push. One thing I noticed though was that the arming of tracks with the BCF2000 sometimes didn't work (it works just fine when Push is not connected) and I had to do it on Push. So there may be some issues in using other controllers together with Push if they offer similar capabilities. Again, this could be fixed with an update of the MIDI remote scripts.
Verdict:
+ its existence
– all original functionality disabled at once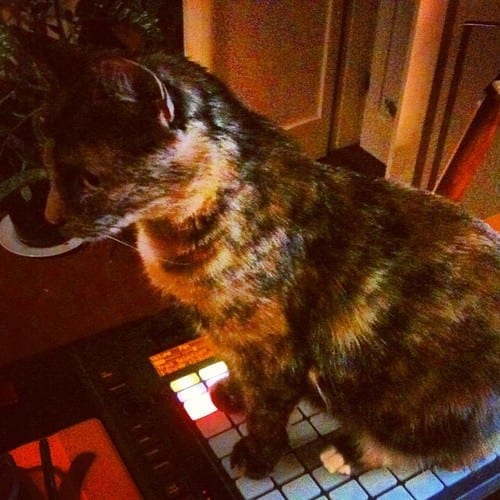 Conclusion
Push demands a rather strict workflow that focuses on working in Session View. Depending on your own workflow, this can either benefit you greatly or possibly be a dealbreaker. The idea is you jam, record, create variations and automations all in Session View, then record it into the Arrangement. Devices and mixer controls are shared between both views, so adjusting their parameters is also possible with Push in Arrangement View.
Ableton clearly made a choice in regards to what Push does and doesn't provide and do. In my opinion that is better than trying to create a jack of all trades that doesn't excel in anything. Push is a dedicated controller and I knew I'm not its target audience. I prefer custom controllers and use things like Wiimotes and iPad, but I'm still considering to integrate Push alongside other controllers into my production workflow. After all, all the shortcomings are software based. Jesse Terry, who is in charge of Push at Ableton, has mentioned that the functionality of Push is only at a starting point and that with more feedback from users more is likely to be added.
Push is great for users who:
predominantly work in Session View when producing
mostly work with MIDI tracks
have little knowledge of music theory, playing keyboard or programming beats
haven't got any controller yet or only want one for production and jamming
are new Live users
Here's a little instrumental I made with Push and Live 9:
Any thoughts or questions? Let me know. 🙂
More on Ableton Push.