I scoured the interwebz for some great free Ableton Live Packs as you never seem to get enough of those. This time I'm focusing on two big ones that give you plenty of sounds to work with.

AfroDJMac's Live Pack Archive
AfroDJMac has been regularly putting out great free Live Packs for years, it's hard to pick the best. Luckily he's packaged the first 75 or so as a convenient download for you. The file's a whopping 1.5 GB.
Get all of AfroDJMac's Live Packs
For those of you, who love a vintage and lo-fi sound, I recommend you also check out his VHS Rack Live Pack.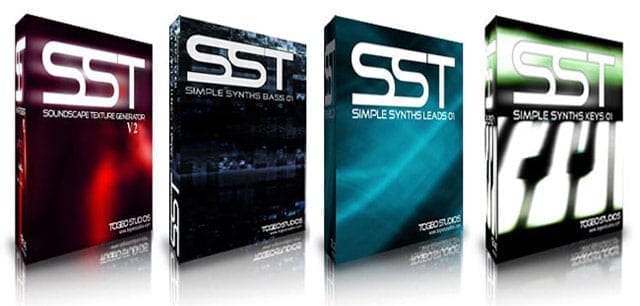 Togeo Studios' Simple Synths Bundle
This one's big as well and gives you 500 bass instruments, 350 lead instruments, 375 keys, organs and electric pianos as well as 1085 atmospheric pads, drones textures and soundscapes.
Grab the Simple Synths Bundle for free at Togeo Studios
And of course, you can also download the 10 free Live Packs I've made so far.
One little tip: Don't get hung up on checking out everything at once. This can be such killer of creativity, you might end up just trying out different sounds for ages without actually producing anything. You've been warned. 😉