Polyrhythmus is a Max for Live rhythm sequencer, arpeggio builder as well as a MIDI CC and parameter automator. If you're into polyrhythms or arpeggios, this one's quite a treat. It looks great, too and despite all this is free.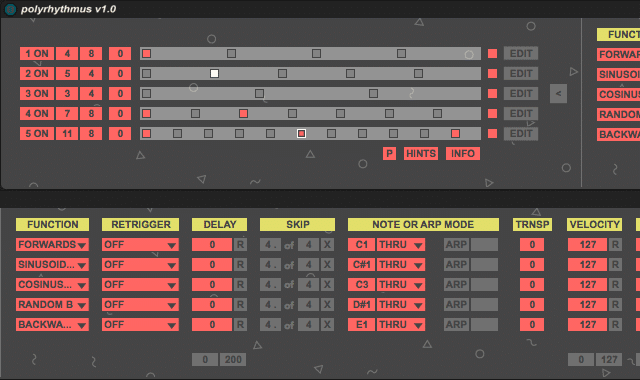 Features:
build polyrhythmic patterns (counterpoint, polymetric etc)
use them (live) as arpeggiators
to sequence drums, MIDI CCs, parameters in Live
run sequences sinusodial
trigger one sequence with another
have 23 steps run at the same time as 5 others do
skip steps
randomize parameters
Watch the video tutorial:
This way for heaps more Max for Live devices & tips.