A long time in the making, the redesign of Sonic Bloom is finally finished. It took me so long, because I was sick for a very long time, but also because a lot of things had to changed in the backend. Partly even manually which with over 500 pages and posts in two languages easily can take days of detail work.
Because the main problem was the porting of the database in two languages I haven't posted any new articles on Sonic Bloom in weeks. This break is now over. In between I really had the feeling I was accidentally and wrongly stuck in the movie Groundhog Day. With every day of work I seemed no closer to the finish line, because new problems kept popping up.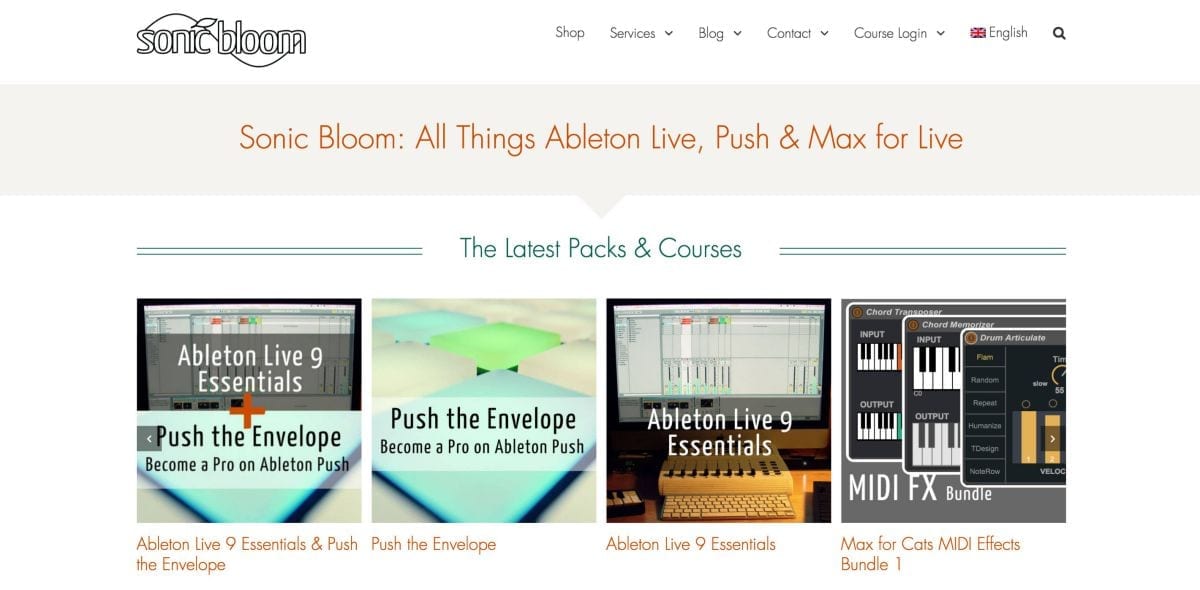 Apart from a few details – the German translations of sidebar and footer – everything should work now. Because it is a website of considerable size I need your help. Please let me know if you find an internal link not working or if something looks wrong. Either as a comment on an article or via the contact form.
You may have already noticed that I moved all freebies to Gumroad. This makes the free user accounts unnecessary. I also now use Sendowl for the shop, because the previous way sometimes caused issues. Registering is now only necessary when buying courses, but not packs. This is much simpler, since you receive your downloads right away and can recover your downloads at any time, as long as you remember the email address used for the purchase.
For this reason, I've deleted all user accounts of those of you who registered for the freebies or bought packs. If you had purchased Max for Live Packs, you should have received one or several emails to continuously give you access to the packs. If you didn't get such an email, please get in touch with me.
If you bought one or both courses, your user account is of course still active and you continue having access to all course contents through Your Account. You can find the login in the top right of the menu. This is also where you will find the link for Your Account.
I hope you like the new design. If you have questions or comments, let me know. 🙂
P.S.: If your internet broswer is set to German, but the home page is shown in English to you, that shouldn't be the case, so please leave a comment below.