Sonic Bloom: All Things Ableton Live, Push & Max for Live
Sonic Bloom is a must read. Created by Madeleine Bloom, a former Ableton tech support employee, Sonic Bloom always has something really nice to offer. Whether it's free Live Packs, tutorials, or unique Max for Live devices (Chord Memorizer anyone?), Madeleine will no doubt keep your inspiration levels high.
If you're using Ableton Live, you simply need to know about Sonic Bloom. It's like a spa-slash-university for your Live-using self: you'll come out refreshed, smarter, and even a bit better looking. There are few places to find this kind of in-depth knowledge.
Written from a true musician's perspective the blog should be required reading for everyone and the depth of material already written will take you a long while to work through! Add it to your favourites and check back regularly as she often catches things others miss…
I think Sonic Bloom should be the official Ableton blog instead.
One of the most ultimate resources for all things Ableton Live. From online lessons for Live and Push to tips, tricks, freebies and beyond. Madeleine Bloom's website and blog are a jewel. A truly feature packed site & blog for the Ableton enthusiasts.
Sonic Bloom is an unparalleled resource for unique insights into creating music with Ableton Live. Who better to have showing you the ropes than a former Ableton Tech Support guru?
The Max for Cats stuff and training here is top-notch. Madeleine Bloom's Sonic Bloom is simply one of the richest resources for Ableton and Max knowledge online, full stop.
Got questions about Ableton Live or music production?
Book a
Zoom one-to-one session
with me and get all the answers you need.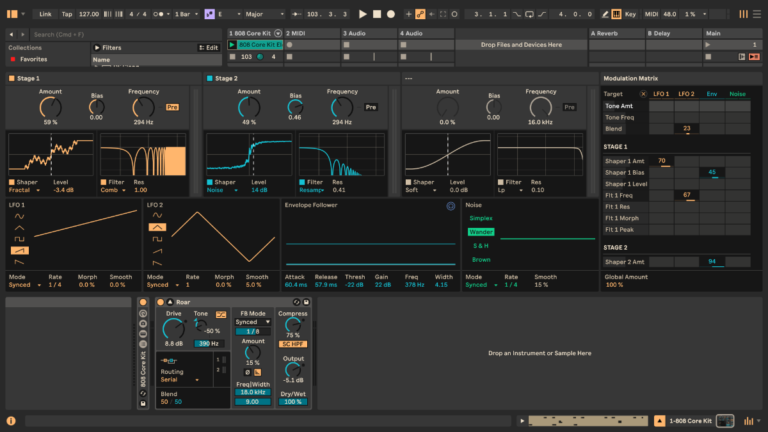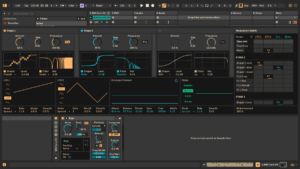 As an Ableton Certified Trainer I am fortunate to have early access to the Ableton Live 12 Beta. I've thoroughly studied the new devices and