I recently saw a very cool hack for the Push 2 display in a Facebook group and thought that it might be interesting to share here on the blog as well. The hack is by Ricardo Balderas and is called Screen To Push 2 Display. It allows you to capture the whole or a part of the computer screen and have it show up on the Push 2 display. It's possible to adjust what's shown and save and recall these settings.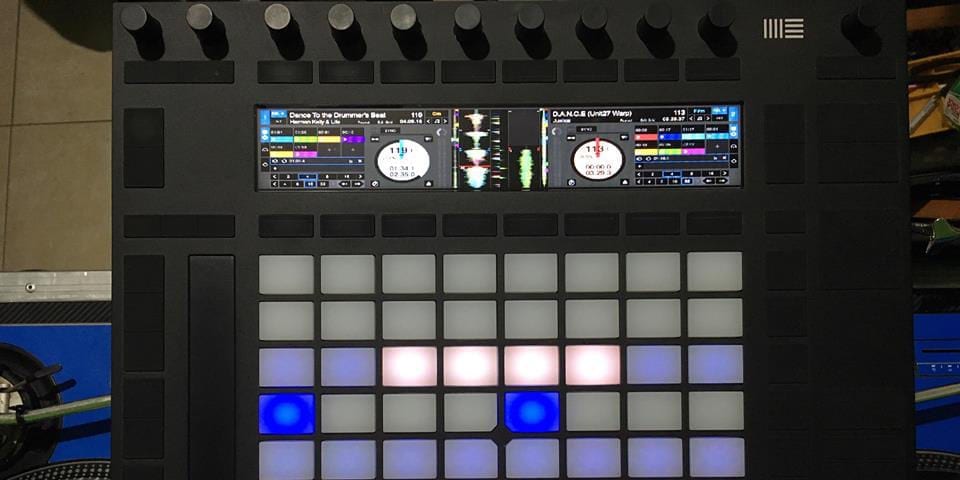 There are a lot of possible use cases for this hack. Whether you want to DJ with Serato and have Push's display show the DJing software's GUI or you'd like to use Push for VJing. Having the Push screen open for customising makes it a more powerful controller for other applications, either connected to Ableton Live or on their own.
The Max patch requires the imp.push extension. Download the latest release version of imp.push and unzip the file. Then copy the contents of the externals and help folders in the zip to your user folder > Documents > Max (version) > Library. With that Max should recognise it and let you use the imp.push object.
Screen To Push 2 Display is a Max patch, which would require the standalone version of Cycling '74's Max, but Max patches can now easily be transformed into Max for Live devices. You should only have to create a new Max for Live device, copy and paste the text from the Max patch into the patcher window. Ricardo Balderas said he considered creating one to make it even easier for anyone who'd like to use the hack.