The Starter Kit 2 PeRColate by Maxology gives you the possiblity to explore the new physical modeling capabilities in Max 7. The PeRColate objects stem from the Synthesis Toolkit by Perry R. Cook and Gary Scavone, including physical modeling, modal, and PhISM class instruments.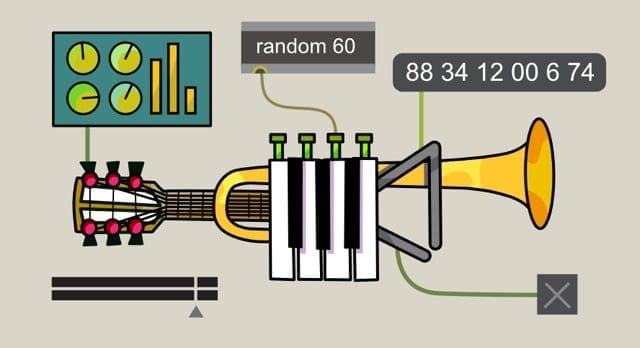 It includes a Pitchtracker module showing how PeRColate synths can accompany acoustic musicians, sound generators, or prerecorded performances. There are also four additional Max for Live devices from Tom Hall available for free for those of you who don't get into Max programming:
GenRandom Synth: algorithmic wavetable synth with six probability algorithms
GenWave Synth: exponential b.p.f. wavetable generator
Grain Face: granulates incoming signal for different transposition and granular sampling effects
Scrub Face: variable rate delay lines with overlapping, ramping & LFO
Watch the demo video:
Download Starter Kit 2 and the Max for Live devices by Tom Hall
This way for heaps more Max for Live devices & tips.