This time Christian Kleine, aka Max for Cats, has created an amazing sibling for Color. Color Digital is a novel effect for Ableton Live 10 and up, dedicated to create digital artefacts of MP3 encoding, downsampling, bit reduction and digital data transfer. The Max for Live sound texture audio effect brings the sound and feel of digital media such as an old Winamp MP3 player or 8-bit Casio sampler to your recordings. It works great on all kinds of individual sound sources, but also on full mixes of every musical style.
He's also fixed a bug in TriComp where the white noise test had gotten too loud after a Max update. If you'd previously purchased TriComp you should have already received an email notification about the free update (if not please check your spam folder). You can also re-download the latest update by entering the email you'd used during the purchase here.
Check out the demo:
Color Digital Features:
adjust sample rate and bit depth
shape the character of the degredation process
introduce noise
MP3 simulation
add digital data loss holes and tracking errors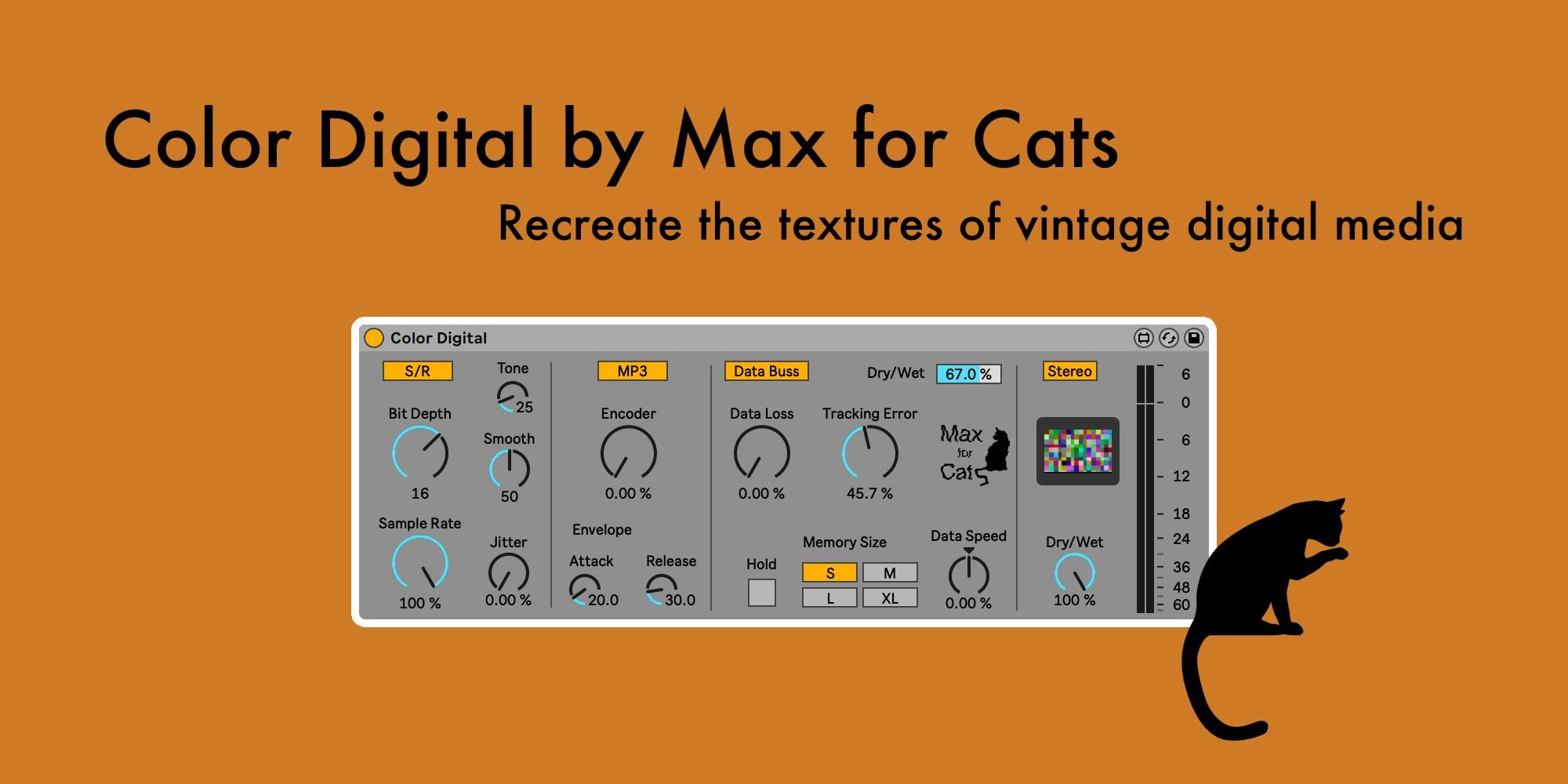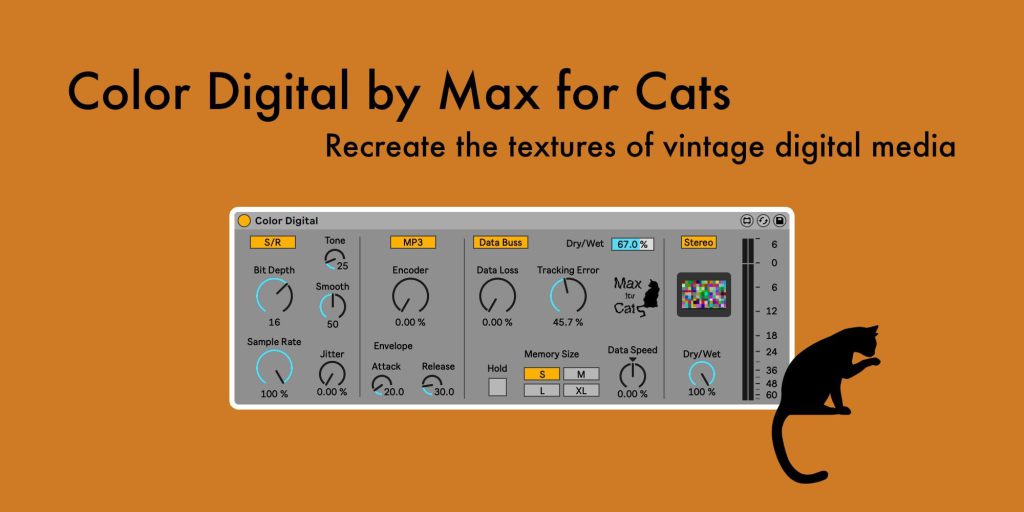 Color Digital comes as a self-installing Live Pack with an integrated lesson in Live's Help section in English and German and is available for EUR 20 in the Sonic Bloom shop.