Sonic Bloom turned 2 yesterday. How time flies by. To celebrate the anniversary, we're giving away a bunch of prizes over the course of the next four weeks. The first give away starts today. You can win one of five Max for Cats Complete Collections. It runs till Sunday night (Oct 26) at 11:59:59 pm CET. Don't forget to check back every week for a chance to win even more prizes, video courses and further Max for Cats Packs.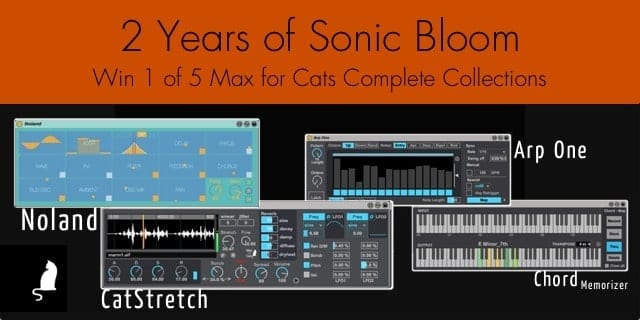 2 Years of Sonic Bloom – Max for Cats Complete Collection Give Away

Learn more about the Max for Live Packs contained in the Max for Cats Complete Collection. Good luck!