Want to know how long it takes you to finish a track? Drop in 'Work Timer' before you begin. It keeps track of how long you've been working on your project once you've opened it and since you got started.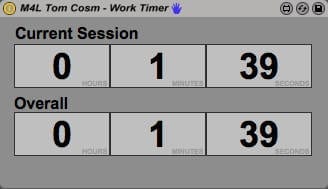 Work Timer
It's best to add the audio effect to the Master track, but it works anywhere in your Live Set.
This way for heaps more Max for Live devices & tips.