Christian Kleine aka Max for Cats has been at it again. This time he has a fantastic granular delay processor for us. It's called Grain Relay and unites grain delay, pitch shifting, reverb, downsampling and modulation in a one, easy to use Max for Live audio effect. Whether you just want to add a shimmer to your sound, recreate BBD delay-style effects or the famous 70s pitch shifters, or go all in with glitchy mayhem, it's possible with Grain Relay.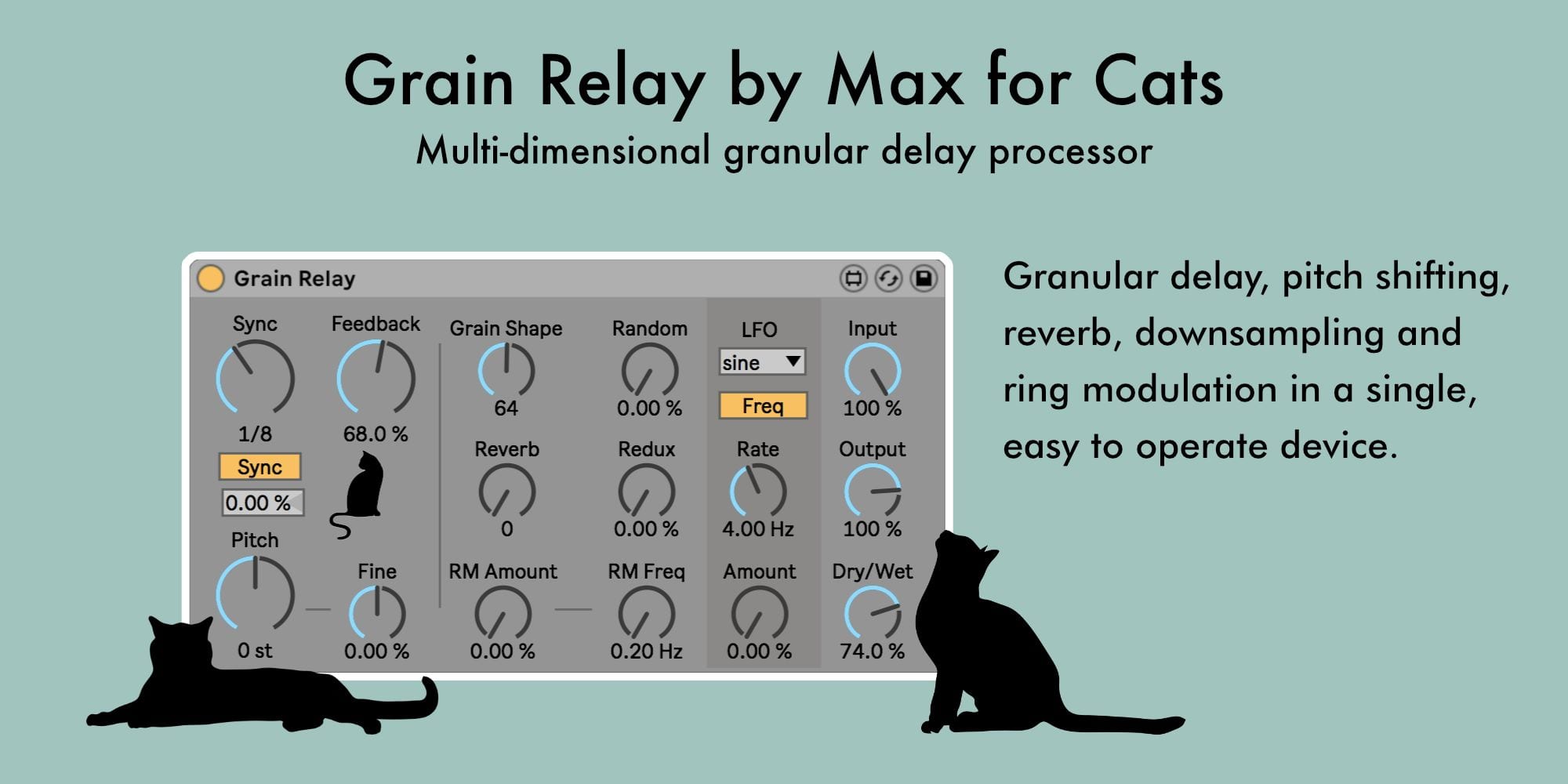 Grain Relay Features:
Granular delay
Pitch shifter
Reverb
Downsampling
Ring modulation
LFO with a choice of 8 waveforms
Randomised panning
A collection of factory presets
Check out the demo:
Grain Relay comes in a zip file as a self-installing Live Pack with an integrated lesson in Live's Help section and PDF manuals in English and German, and is available for EUR 20 in the Sonic Bloom shop.