This time around, I've used sounds from a generic water bottle to create a Drum Rack for you. The "Water Bottle" Live Pack is for Live 9 only. Not sure, if it's your cup of tea? Have a listen!

Listen to the demo:
If clicking it to download results in a text-file, simply right-click and choose 'Save Link as…'. To install, just double-click the alp-file and choose the installation path when prompted by Live. And here's a tutorial on how to use the presets from Live Packs that are not self-installing.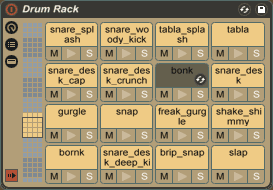 Questions or suggestions? They're always welcome through the comments below.
Check out the other free Sonic Bloom Live Packs.