The Max for Live effect Clip Sequencer can be really useful for live performance and composition. It allows you to use MIDI clips to sequence incoming played/held MIDI notes or chords from a keyboard or MIDI controller in real time. Notes are sorted and resorted logically and in real time, clips are read out via LOM.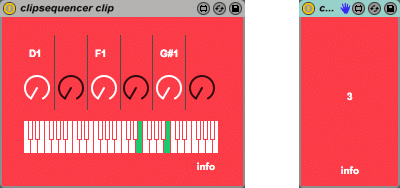 The device is made of two parts. One is placed on a MIDI track to receive MIDI input, the other is placed on the track which contains your clips used for sequencing your input.
This way for heaps more Max for Live devices & tips.