Here's another free Live Pack created with samples from my sound library. This one contains a fully macro mapped Drum Rack with all kinds of sounds from elevators. It works in Live 8 and 9 and is good for creating percussion and beats.

Listen to the demo:
If clicking it to download results in a text-file, simply right-click and choose 'Save Link as…'. To install, just double-click the alp-file and choose the installation path when prompted by Live. And here's a tutorial on how to use the presets from Live Packs that are not self-installing.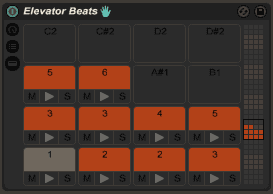 You've got something to say? Please leave a comment below.
Check out the other free Sonic Bloom Live Packs.