With Live 10, Ableton changed skins to themes, which also came with a change in format. While the old skins technically still work, most of them don't look so great. The transport bar stays grey and some other elements get default colours, which often don't fit with the skin. So I've been asked by readers if I could start recreating the Ableton Live skins I have made over the years as themes. Particularly the darker ones.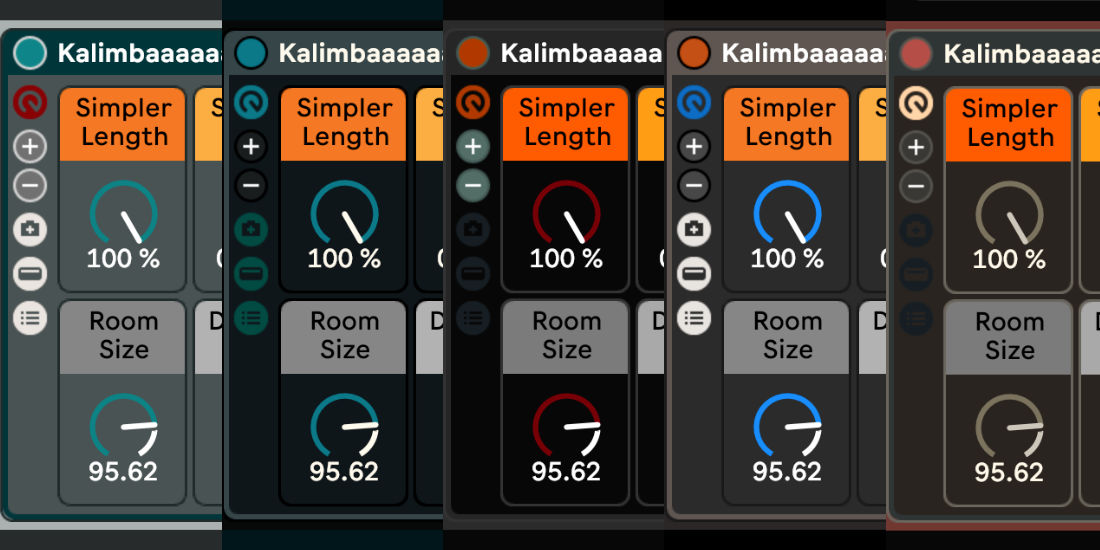 Just in time for Christmas, I've finished the first batch of five themes. I've chosen Azure, Bondi, Classica, Darksun and Elephant. They're all darker ones. Two centred around dark greys and teal. The other three with accents in various reddish tones coupled with soft green, blue and a retro palette. I hope they'll bring you a nice change of scenery. Make all the difference for a creative jump start. Happy holidays and hopefully happy music making as well!
Get more free themes. You can still download the Live 9 skins. If you don't know how to install them, have a look at this tutorial, and if you'd like to create your own themes, I've got a tutorial for that as well.
Let me know in the comments below if there's anything not working with one of the themes or if you have a specific request. Praise is also fine. 😉