The Max for Live audio effect was created by Technoir after he could never really find the perfect side-chaining audio tool. Chain Shaper is an audio triggered single and multiband sidechain utility that precisely ducks audio out with extreme accuracy. Its unique feature of using automatic transient detection in real time ducks out without any needed input from you. It also isn't volume dependent, so quiet sounds will trigger ducking as well as loud sounds, and it won't be effected by volume change. It makes the process of audio ducking extremely quick and efficient.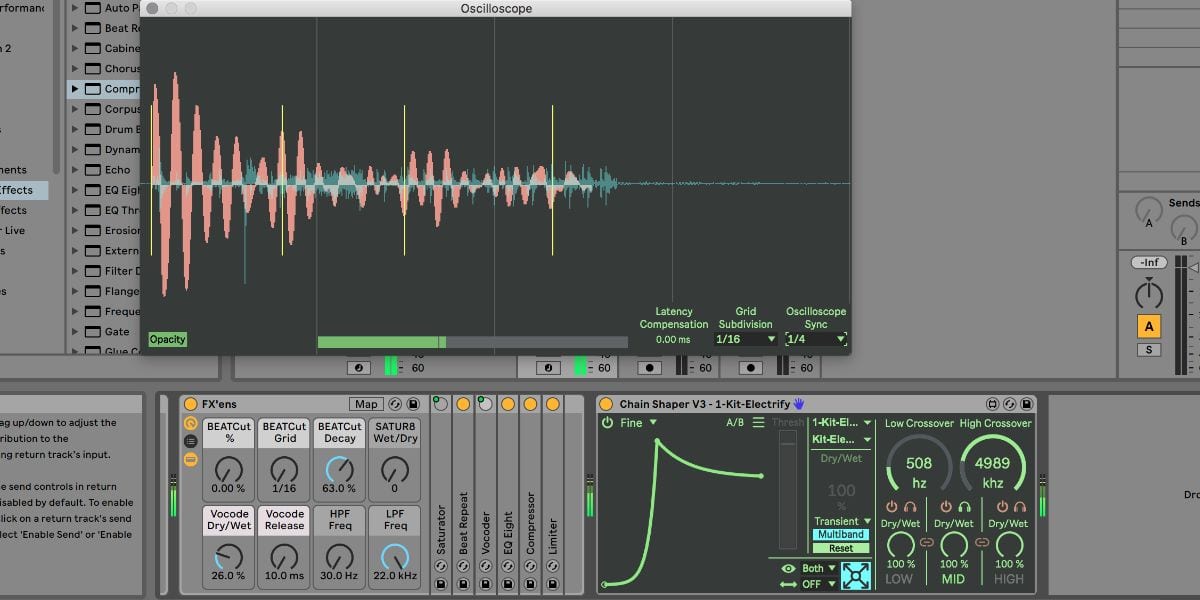 Chain Shaper is the equivalent to a quick volume fade that avoids the distortion of the signal with quick attacks and releases in normal side-chain compression, which makes it transparent, flexible and easy to use. It offers a pop-out oscilloscope that can show the ducked audio as well as the side-chained audio, giving you visual feedback of your tweaks.
It comes with three modes, Transient mode, as described above as it's the default, as well as Threshold and Sync modes. The former is best suited for anything percussive, whereas Threshold works best with more sustained sounds with less precise transient information. Sync mode matches the ducking curve to a beat division of the current project tempo. Sync isn't linked to the actual transport in Ableton Live, but takes the BPM and then calculates the beat subdivisions and applies them in milliseconds to the curve in Chain Shaper, making the sync very accurate even if the Max for Live effect is preceded by other devices introducing latency.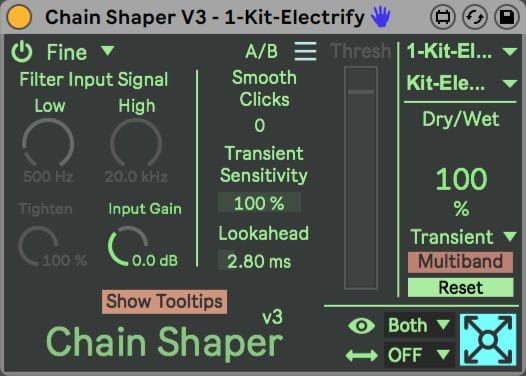 Other feature are the envelope curve that can be shaped with added points and curving options, four different curve modes, an optional multiband splitter and more.
Chain Shaper is available via Technoir's website for USD 30.