Abyss is a Max for Live device, which lets you forward any input signal into the abyss. The result is an ominous, gory and hellish version of your original input signal. Use with extrem caution and only if you have a strong, sane mind.
A device so terrifying, it should be buried deep in the ground – but are we not curious creatures to taste the forbidden fruits and secret recipes of audio treatment?
Lower your audio signals into the bottomless pit of Abyss, a free Max for Cats device. If you're brave enough to cross the Hades of audio signals, Abyss is your match.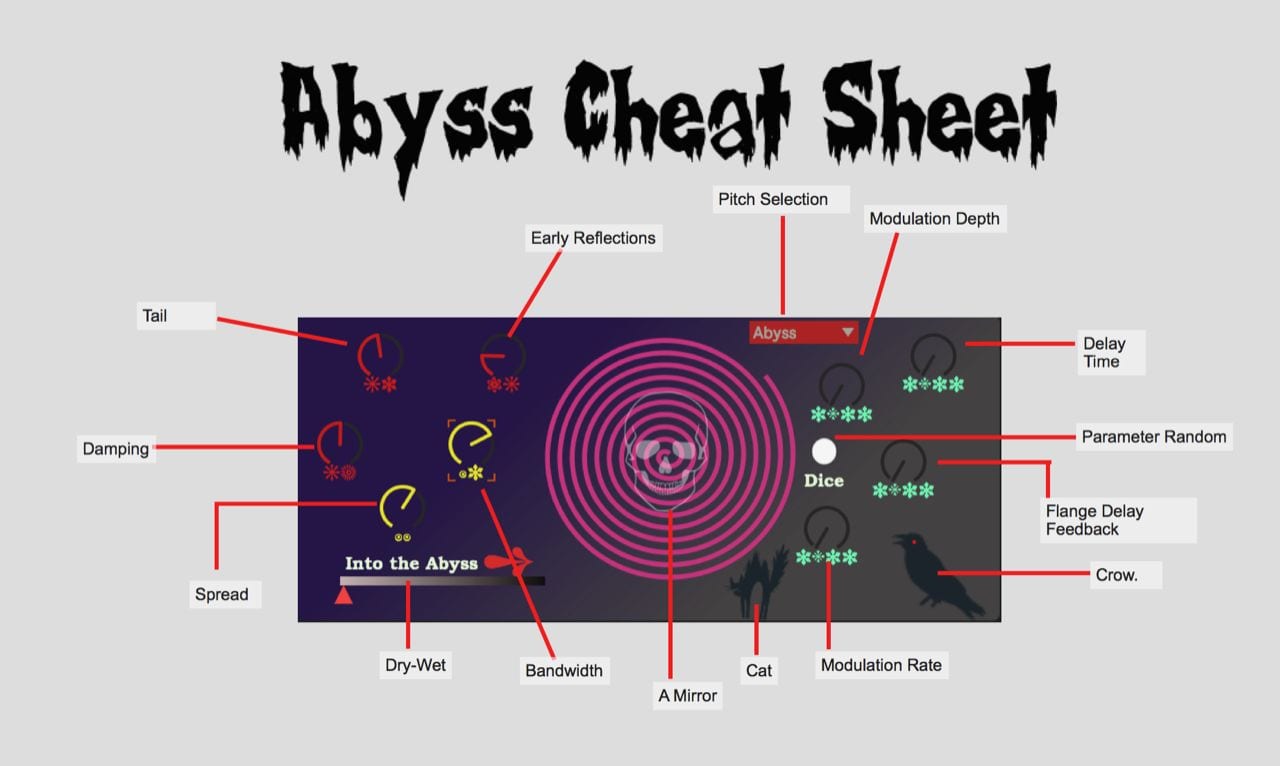 Abyss requires Live 10 and Max for Live.
This way for heaps more Max for Live devices & tips.