Ableton Push's white LEDs are infamous for being inconsistent in brightness. Recently Mark Triant shared his own seapunk colour scheme. If the colour combinations are a tad too candy store for you, you can easily create your own. Here's how…

Make a backup from the original:
On Mac OS X right-click your Ableton Live 9 application and select "Show Package Contents", and navigate to: Contents/App-Resources/MIDI Remote Scripts/
On Windows XP and Vista navigate to C:Program Files/Ableton/Live 9/xxx/Resources/MIDI Remote Scripts/ or on Windows 7 (and 8) to: C:Program/Data/Ableton/Live 9/xxx/Resources/MIDI Remote Scripts/pushbase
Find the "pushbase" folder and make a copy of it to store in a safe place on your computer for backup. This way, you can replace your modified Push folder with your saved copy to restore Push to its default behaviour at any time.
Create your own colour scheme (for Live 9.5 and up ONLY!!!)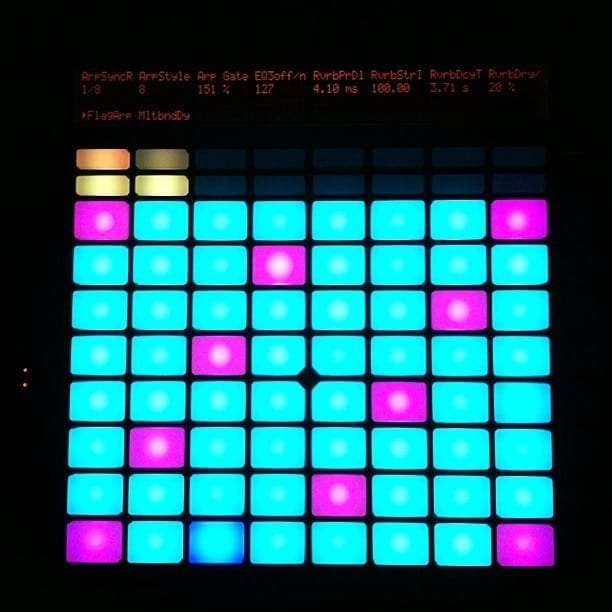 Create a new file in your text editor and copy and paste the whole code from this file.
Change the colours to your liking. All available colours are listed below.
Save it as "skin_default.py" (without quotation marks).
Copy it to the "pushbase" folder.
Restart Ableton Live if it's already running.
These colours are available: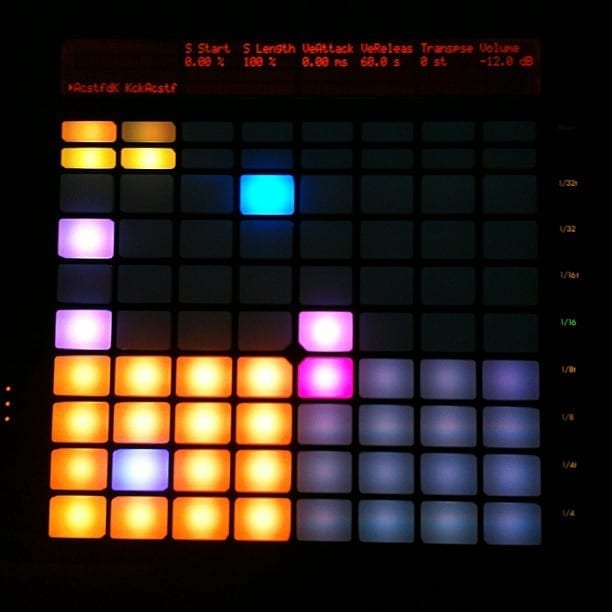 BLACK = RgbColor(0)
DARK_GREY = RgbColor(1)
GREY = RgbColor(2)
WHITE = RgbColor(3)
RED = RgbColor(5)
AMBER = RgbColor(9)
YELLOW = RgbColor(13)
LIME = RgbColor(17)
GREEN = RgbColor(21)
SPRING = RgbColor(25)
TURQUOISE = RgbColor(29)
CYAN = RgbColor(33)
SKY = RgbColor(37)
OCEAN = RgbColor(41)
BLUE = RgbColor(45)
ORCHID = RgbColor(49)
MAGENTA = RgbColor(53)
PINK = RgbColor(57)
You can also use .highlight() to make the colour brighter or .shade() to make them dimmer, both without any numbers in parentheses, e.g.:
PadSoloedSelected = Rgb.OCEAN.highlight()
RecordButton = Rgb.RED.shade(2)
Pretty cool, huh? So what colour scheme are you going for?
More on Ableton Push.