The latest update of Ableton Live 9 was released yesterday. Besides the usual bug fixes and improvements, it also adds a new feature, new control surfaces and a new skin.

EDIT: Ableton have removed the update again for now to make some final changes. It should be up again next week.
Improvements and feature changes in Live 9.0.3:
Added a new skin: "Disco".
Added a new option to the "Record/Warp/Launch" preferences pane: "Start Transport with Record" (I explained it already in this post).
When recording automation on top of an existing automation envelope, and quickly clicking on different positions in parameters like sliders, X/Y pads, etc., Live now records a latching automation envelope instead of jumping back to the previous value.
The Compressor device does not clip input signals at +20 dB anymore.
Added control surface support for Novation Launchkey series.
Added control surface support for M-Audio Axiom Air Mini 32.
Added a user satisfaction survey. After several hours of usage, Live will ask you to rate the software on the next startup. You can submit a star rating or simply dismiss the survey.
Updated manual, lessons and translations.
The New Disco Skin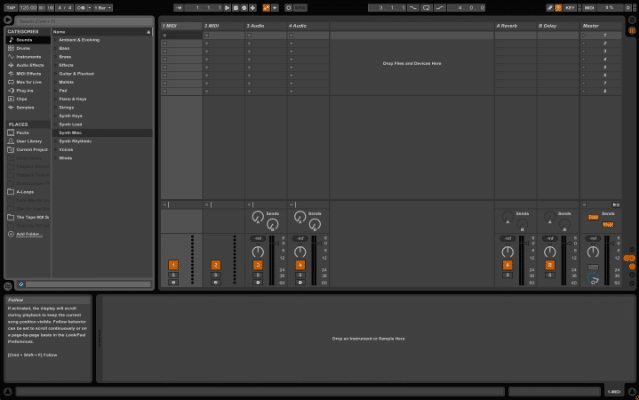 As long as you have the automatic updates turned on under Preferences > Licenses/Maintenance, the update will be downloaded when Live is started. The previous version will keep running until Live is quit. The updated version will be launched automatically the next time Live is started. Otherwise you can get the latest version in your user account.
I like the new skin and so far prefer it to the default (although I tend to use my own). What do you think of it?