Ableton Live 9.5 just came out last week, giving us lots of new features. These three Max for Live devices enhance these new functions. And all of them are free.
Pad Slicing Mode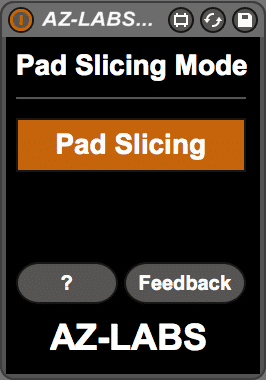 Mark Egloff, Ableton employee and owner of AZ-LABS, brings the new and very cool pad slicing capability seen in the following video for Push 2 to any MIDI controller.
The next two devices deal with the new automatic track colouring feature in Ableton Live. While the idea is great, it's not for everyone. Sure, you can turn it off, but what if you like to colour the clips in particular way?
RecClipColor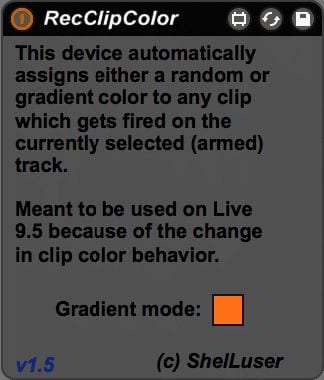 This device automatically assigns a random colour to any clip which gets fired on an armed track as in previous versions of Live.
Colorizer
Once activated, any newly recorded and existing clips in the Session View will now automatically inherit the colour of the track they reside on. I already wrote about this device before.
This way for heaps more Max for Live devices & tips.