While the full programme of Loop will only be announced at the end of the month, Ableton have already revealed some of the names for this year's line up. Amongst them are exceptional producers Jlin and Machinedrum, avantgarde composer William Basinski, the New York clubbing collective Discwoman and tech innovators Teenage Engineering.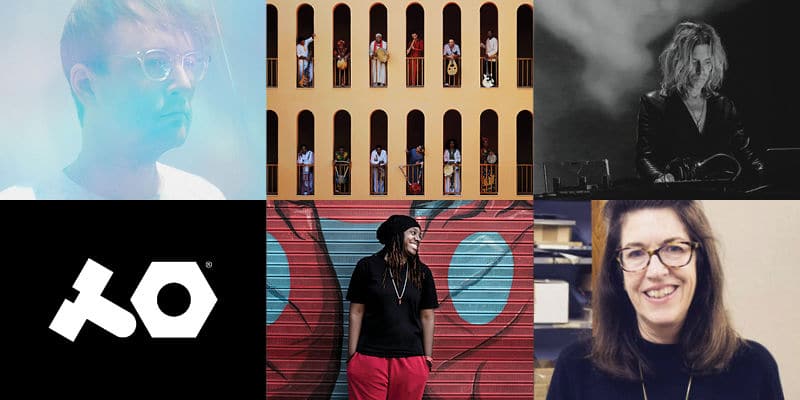 Keynote talks for Loop's third edition will be held by Berklee professor and Prince's audio engineer Susan Rogers. Attendees will also have the opportunity to join studio sessions with Mandy Parnell, celebrated mastering engineer trusted by the likes of The XX, Aphex Twin, Bjork and Brian Eno. Renowned electronic music producer, Machinedrum, will also be hosting studio sessions and discussing his creative process.
Loop is aiming to be truly global in its representation of musical talent and has invited African music and sustainability coalition The Nile Project, only the first name of creative voices from around the world in its programme.
First confirmed technology partners are LEAF Audio and Swedish innovators Teenage Engineering. And of course, there will also be a diverse programme of musical talent drawn from Loop's daytime activities, to be held in the iconic Berlin clubbing location Tresor.
Impressions from Loop 2016
Happening November 10 to 12, 2107 at Funkhaus Berlin, Loop is a collective exploration of what it is to make music today and what it could be tomorrow. Three days of performances, talks, and interactive workshops aimed at exchanging ideas at the cutting edge of music, technology, and creative practice.  The full programme will be released at the end of July.
Loop 2017 will be open to the public, but those wishing to attend will need to register to enter the ticket purchasing process. Registration is now open via the Loop website.