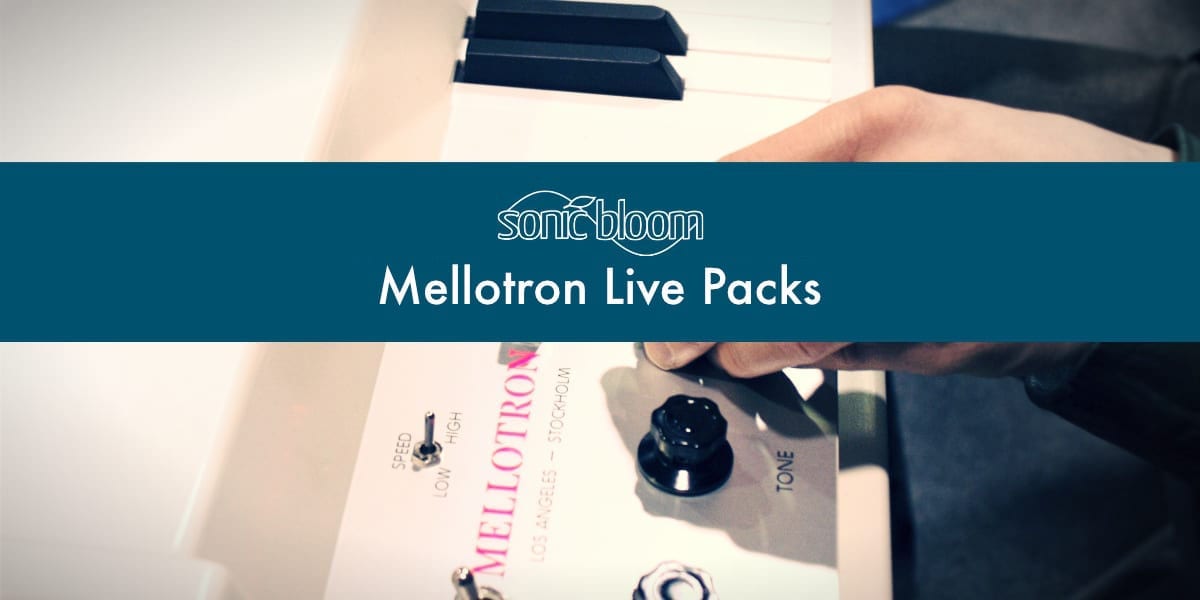 A while ago, Taijiguy got in touch with me to let me know that he had sampled further tapes from his Mellotron. I finally got around to creating Simpler presets as well as Instrument Racks for each of the five new instruments that had each note individually sampled.
The Live Pack contains a Simpler preset as well as four fully macro-mapped Instrument Racks, one with controls to add reverb, a distorted and a heavily degraded one as well as one with sparkly delays. For Ableton Live 9.7 Standard or Suite and up.
Listen to the demo:
Comments are welcome of course. 🙂
Check out the other Mellotron Live Packs as well all the other free Sonic Bloom Live Packs I have released over the years.