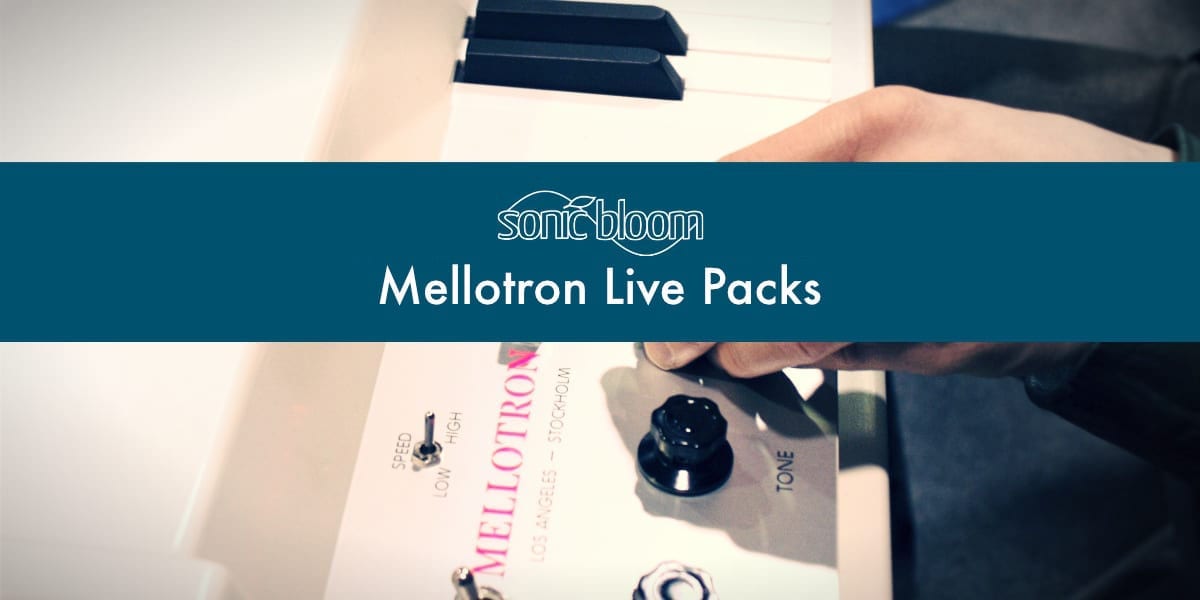 This time I have used the Mellotron Orchestra samples provided by by Taijiguy to create another free Live Pack for you. I tried finding the Orchestra tapes on the Mellotron list, but couldn't. The sound is quite heavy on the strings, but I couldn't figure out which one it is. Either way, it sounds great with its typical slight fluctuations in amplitude and pitch, giving it the iconic Mellotron sound.
The SB Mellotron Orchestra Live Pack contains each note individually sampled of the tape preset within a Simpler preset as well as four fully macro-mapped Instrument Racks, one with controls to add reverb, one with a tube saturated sound, one arpeggiated one and another one called Filter Grains that creates shimmering sounds. For Ableton Live 9.7 Standard or Suite or up.
Listen to the demo:
Comments are welcome. 🙂
Check out the other free Sonic Bloom Live Packs.