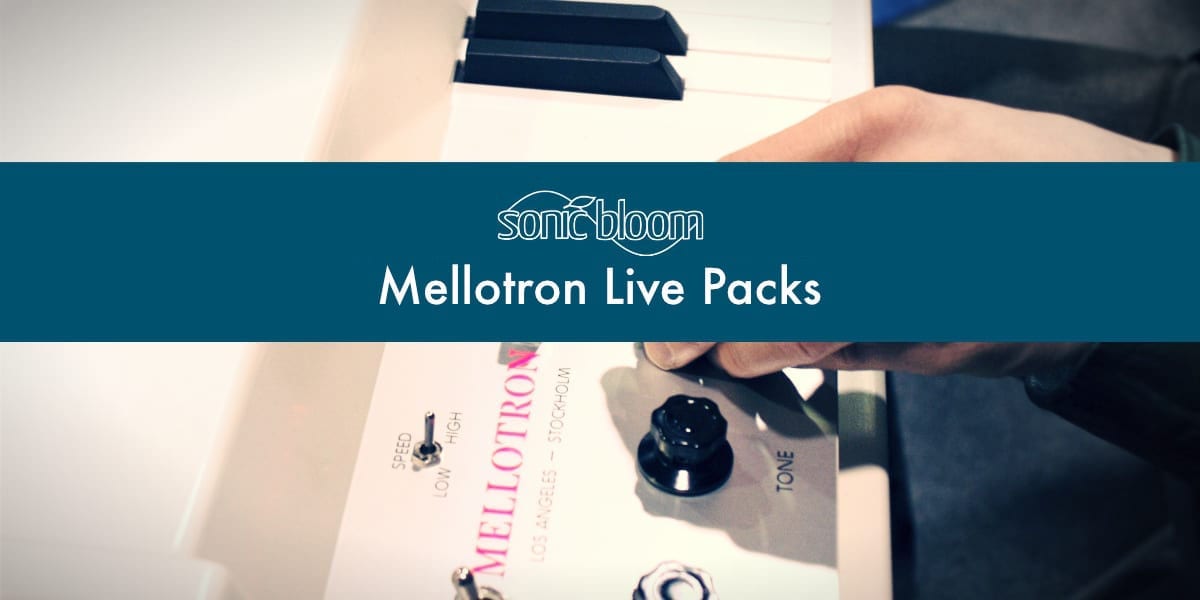 Another month, another free Mellotron Live Pack. This time the 8 Choir, a vocal ensemble that has four females and four males in octaves. The female voices in the mix span the entire keyboard, but the male voices repeat with the second octave in the last octave. The sound has been famously used by various progressive rock groups of the early and mid-70's. Examples are Tony Banks of Genesis in "Selling England By The Pound", or as Rick Wakeman's go to chorus in the Yes live shows. The choir also found its way onto the jazz record of Jan Hammer's "First Seven Days".
The Live Pack contains the individually sampled Mellotron 8 Choir in one Simpler preset as well as four fully macro mapped Instrument Racks, all including reverb and one of the various delays in Live . The Live Pack is self-installing and made for Ableton Live 9.7 Standard and up. Sampled by Taijiguy.
Listen to the demo:
Comments are welcome. 🙂
Check out the other Mellotron Live Packs as well all the other free Sonic Bloom Live Packs I have released over the years.