I've got a new set of Ableton Live Themes for you. Two of them are recreations of Ableton Live skins – Calcium and Clay. Again requested by users who liked them and wanted them to work in Live 10 as well. I've also created two new ones called Blizzard and Verdigris, and recreated one of my own skins called Achat. Together they're a good mix of lighter and darker themes, something for everyone, I hope.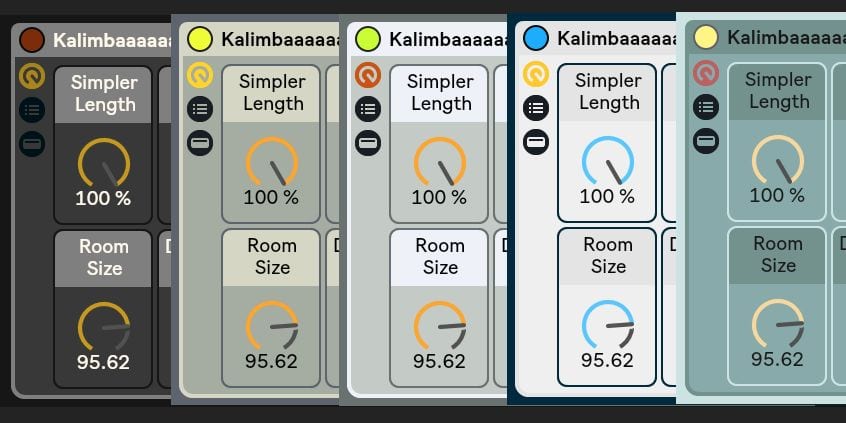 Get more free themes. You can still download the Live 9 skins. If you don't know how to install them, have a look at this tutorial, and if you'd like to create your own themes, I've got a tutorial for that as well.
Let me know which ones you like using in the comments below or if something isn't right in a theme.