I'm back with five brand new Ableton Live skins for you that, as usual, you can download for free (or for a donation in case you'd like to say thank you). The one called amber was requested by Sonic Bloom reader Pablo Smith. So if there is a colour scheme you'd like to have as a skin, drop me an email and if I find it feasible, I might turn it into a skin eventually.
This pack contains two dark skins, one medium dark and two lighter ones. Hopefully something for every taste.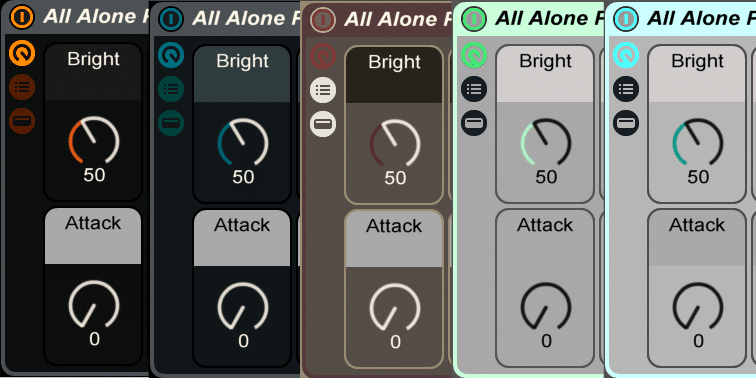 You can find even more skins here. If you don't know how to install new skins, here's a quick tutorial.