Having a degree in media design, I like making things look pretty. A lot of people love my Ableton Live Skins. The colour on Push can be changed as well, so I had fun creating different colour schemes. If you have the Ableton Push, would love to change the colours, but can't be bothered to create a scheme yourself, you can now download all three for free.

This is what they look like:
Lime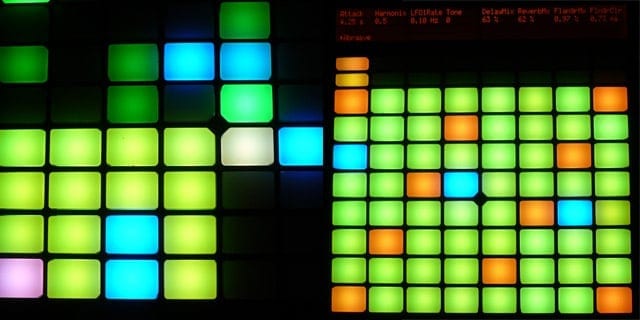 Blue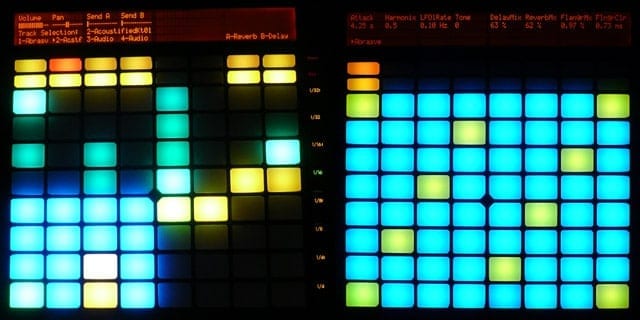 Pink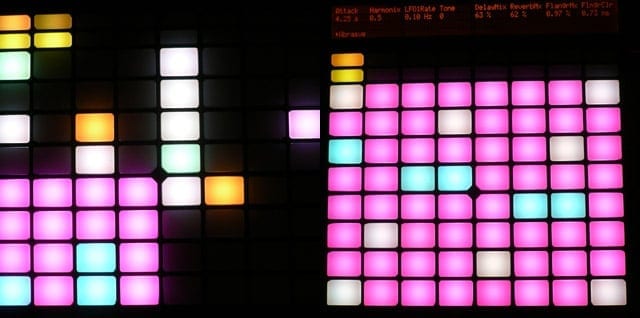 Here's how it works:
On Mac OS X right-click your Ableton Live 9 application and select "Show Package Contents", and navigate to: Contents/App-Resources/MIDI Remote Scripts/
On Windows XP and Vista navigate to C:Program Files/Ableton/Live 9/xxx/Resources/MIDI Remote Scripts/ or on Windows 7 (and 8) to: C:Program/Data/Ableton/Live 9/xxx/Resources/MIDI Remote Scripts/pushbase
Find the "pushbase" folder and make a copy of it to store in a safe place on your computer for backup. This way, you can replace your modified Push folder with your saved copy to restore Push to its default behaviour at any time.
Copy your favourite colour scheme to the "pushbase" folder.
Restart Ableton Live if it's already running.
Works with Live 9.5 and up.

Download the free "Push Colours 1"
Check out the other free colour schemes I made for Ableton Push.
Which one's your favourite?