Spring has sprung here in Berlin and I thought it'd be time for new looks for Ableton Live. Yes, I've made 5 brand new skins. They're all dark ones, mostly grey with dashes of colour, one dark teal with rust. They're made for Live 9, but also work in earlier versions.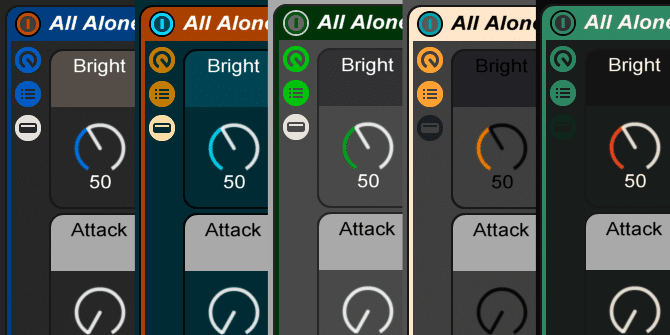 Download the free "Ableton Live Skins 4"
You can find even more skins here. If you don't know how to install new skins, here's a quick tutorial.