This week I've got a brand new and free Max for Live MIDI effect by Max for Cats for you. TriggerTune is designed to play a melodic sequence with just the press of a (MIDI mappable) button or by an incoming MIDI note.
This allows e.g. drummers to map the 'STEP' button to a MIDI trigger pad and rhythmically play a pre-arranged sequence. This again, can drive any synth, sampler or MIDI instrument.
This is how it works: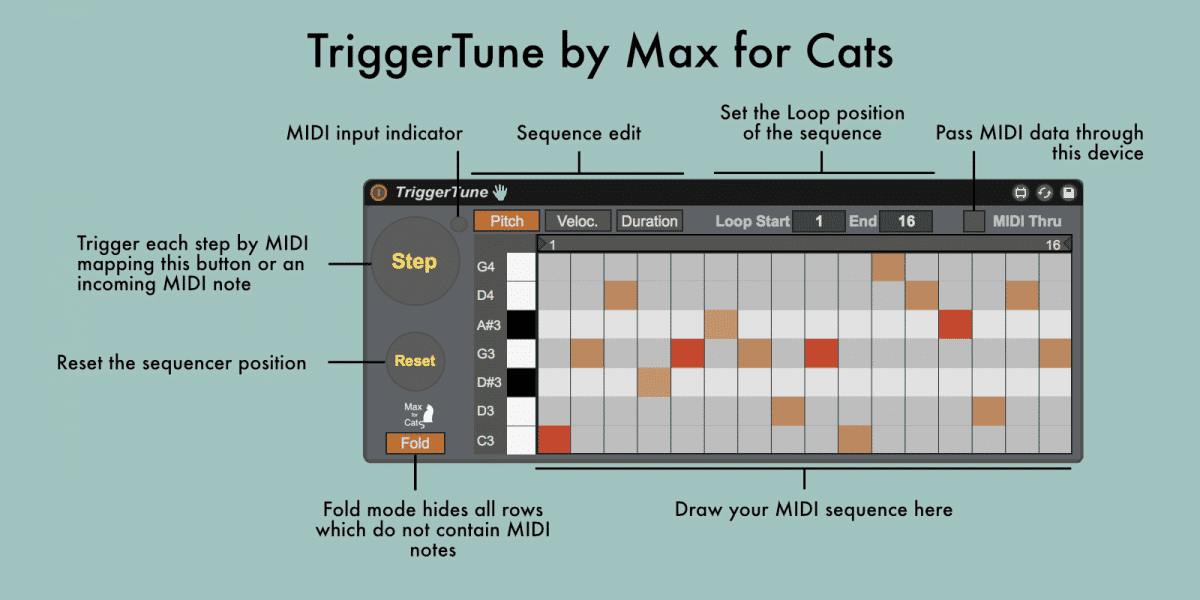 Bonus tip: The fun can be maximised when TriggerTune is used in a MIDI Effect Rack, with different key zones assigned to play different melodies.
TriggerTune requires Ableton Live 9 and up as well as Max for Live.