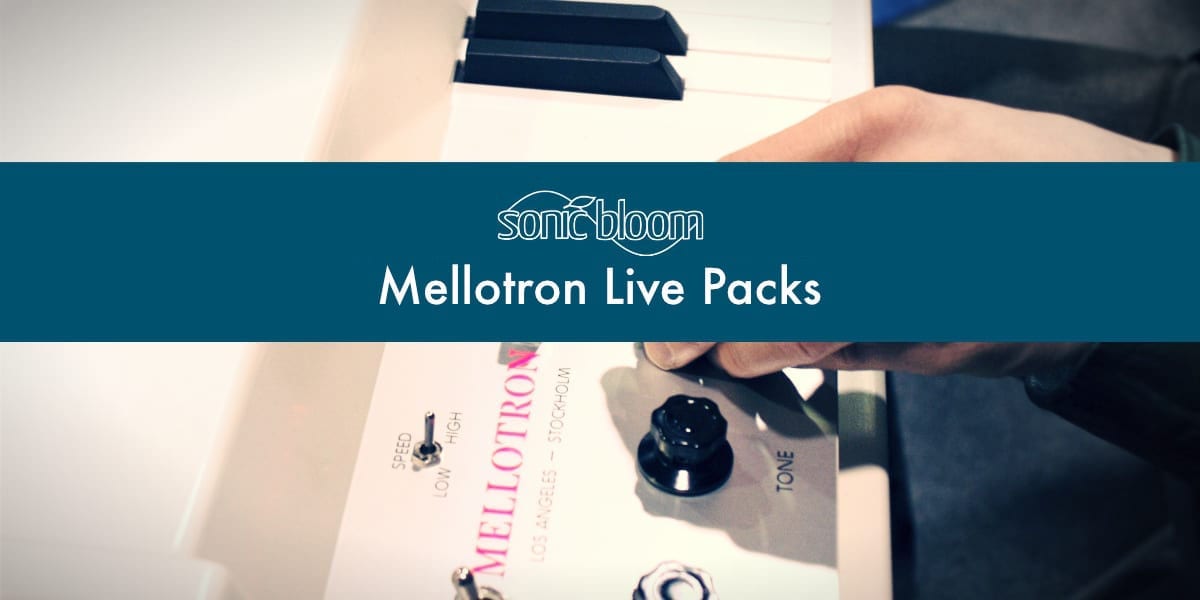 The next free Live Pack made from samples of the lovely archetypical sampler called Mellotron, the electromechanical keyboard instrument with tapes as sound sources, is SB Mellotron Trombone & Trumpet. The samples again were provided by Taijiguy.
This third Live Pack of the second series contains the individually sampled Mellotron Trombone & Trumpet in one Simpler preset as well as four fully macro mapped Instrument Racks. One of the racks simply adds easy access to useful parameters of the Reverb, another one's great for arpeggiated sounds, another for a degraded brass sound, and the last one is a mix of reverb and delay. The Live Pack is self-installing and made for Live 9.7 Standard and up.
Listen to the demo:
Comments are welcome. 🙂
Check out the other Mellotron Live Packs as well all the other free Sonic Bloom Live Packs I have released over the years.