When the Live 10 beta dropped, I got quite a few messages asking if the Live 9 skins would still work. They do, but the transport bar stays grey, which works okay for some skins, not so well for others. Live 10 uses a different format (XML), hence the different name. This means updating all the skins I've made over the years would mean recreating every single one of them from scratch.
So I've made five brand new themes for Live 10 that you can download for free. More to come. They range from light to dark, and as per usual also contain dashes of colour.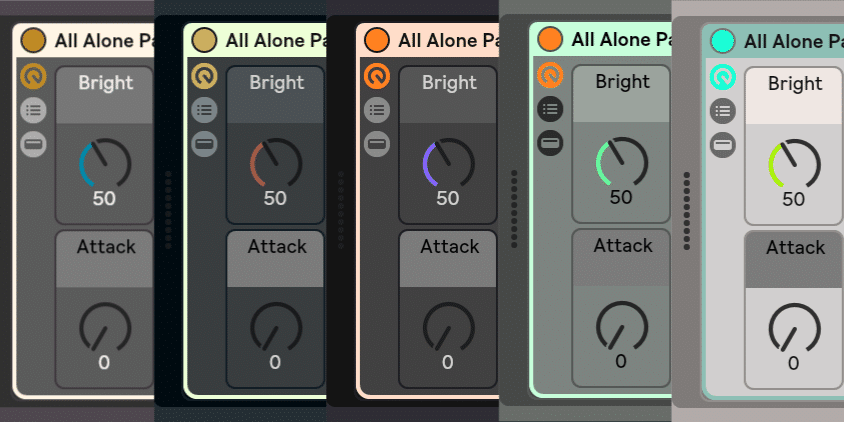 Get more free themes. You can still download the Live 9 skins. If you don't know how to install them, have a look at this tutorial, and if you'd like to create your own themes, I've got a tutorial for that as well.