You might be aware that Christian Kleine aka Max for Cats is into vintage hardware synths. He's also very much interested in old hardware effects and has a nice collection.
He's now used his knowledge and skills to create a free Max for Live effect that emulates vintage spring reverbs. Dial in the right reverb mix and wet gain, and if you click on the blue button, it unfolds the hi and low pass settings for you to tweak.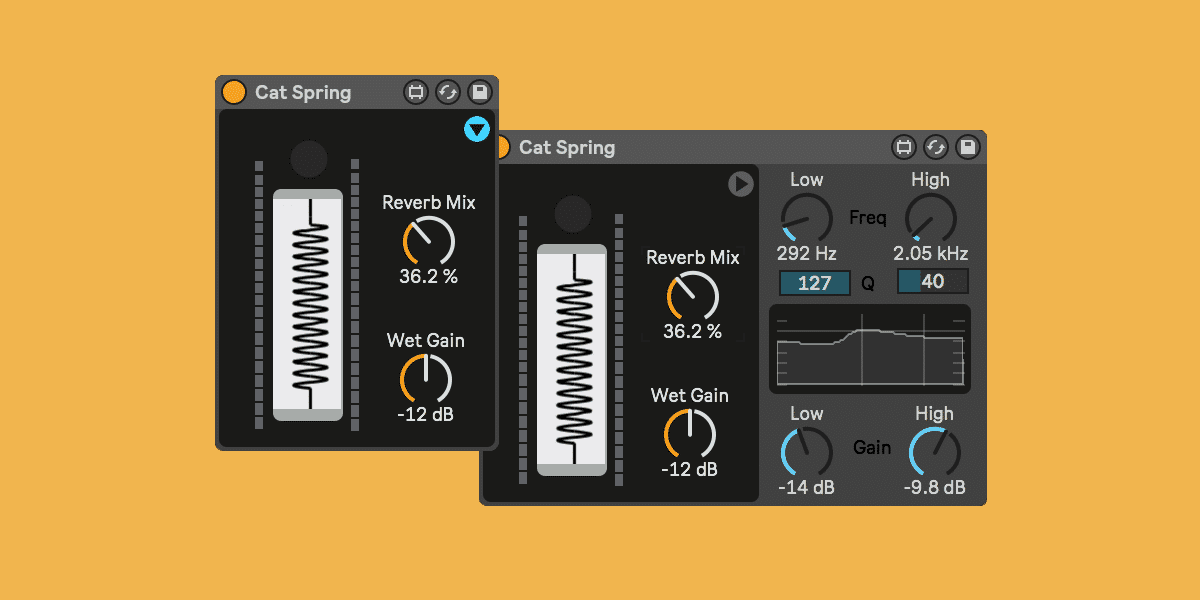 Cat Spring requires Ableton Live 9 and Max 7.
This way for heaps more Max for Live devices & tips.