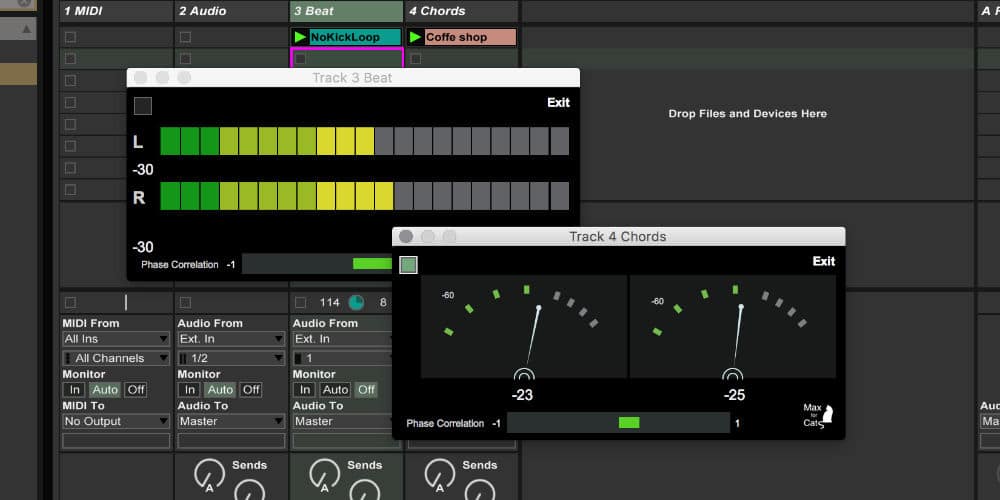 While Max for Cats is busy developing new advanced devices, he tends to come up with nice ideas for simpler ones. BigMeter, a big volume meter with a phase correlation meter, is one of them that he followed through to the end. And it's free (donation possible).
It can be switched between LED and Needle modes and opened in a floating window. You can use as many instances of BigMeter as you have tracks including return tracks and master. So chuck one into every track if you like. The track title is shown on top of the device to distinguish the different meter instances.
BigMeter requires Ableton Live 9 and up as well as Max for Live.